---
MCLA Presents! Lowland Hum
with Anna Tivel and House Sparrow
March 30th, 2019 @ 7:00pm
It's 5:15 in the morning in a historic apartment building in downtown Charlottesville called The Pink Warehouse. Lauren and Daniel Goans, who you will know as the married, world-traveling, singer/songwriting folk duo Lowland Hum, are making their fourth full-length record, Glyphonic, in their studio apartment on the top floor. On top of a bookshelf above the window, there's a plastic bin collecting black water that drips through a crack in the roof. The reason the Goanses are awake so early is to track guitars for their new album before the rest of Charlottesville rises. They'll continue to track throughout the day, taking breaks only by force of noise intrusions: construction, trucks, and the quaking of the entire building as trains pass on the tracks within an arm's reach of the back stoop. These early morning hours will prove dramatically valuable for the quiet they afford. As the world has continued to grow louder around them, Lowland Hum have spent their career refining the particular power of their self-imposed restraint. Glyphonic is the purest distillation of this thesis to date, setting about the difficult work of finding stillness and meaning in the midst of chaos: a collection of quietudes created and savored among all this present noisiness. Glyphonic is Lowland Hum's fourth full-length record of original material following 2017's Thin. The band has spent the last two years on the road in both the US and Europe with the likes of Josh Ritter, Penny and Sparrow, and The Oh Hellos. Over an expansive career they've earned critical praise from NPR, Paste, Huffington Post, American Songwriter, The Washington Post and more.
ANNA TIVEL reaches for that thread of understanding with her music, that moment of recognition, of shared experience. There are hundreds of thousands of miles on her touring odometer and each town is a tangled web of heartache and small reasons to believe. She gravitates toward the quiet stories of ordinary life. A homeless veteran sitting on a bench to watch the construction of a luxury hotel. A woman wondering about the life of the daughter she had to give up for adoption. Someone changing shape, someone falling in love, someone all alone. 
"Tivel's characters are both common and unforgettable," Ann Powers of NPR writes, " She possesses a genuine poet's sense that words matter more than persona, or a showy performance. Her images linger, and become populated with the energy of the real."
With three full-length albums out on Portland's well-loved Fluff & Gravy Records and a fourth due out this April, Tivel continues to touch on a common human thread. Her latest release,  'Small Believer' was heralded by NPR as an "album that repeatedly achieves this exquisite balance of the quotidian and the sublime." Her newest album 'The Question' was recorded mostly live at Hive studio in Eau Claire, WI, engineered by the esteemed Brian Joseph (Bon Iver, Sufjan Stevens)  and produced by drummer and multi-instrumentalist Shane Leonard.
HOUSE SPARROW are a two-person band driven by synthesizers, tenor guitar, Francesca's heavenly voice, and a lot of rumination on nature, waiting, death, and time. Band members Francesca Shanks and Joe Aidonidis combine their talents to create a dreamy wall of sound that's worth a close listen. 
SPECTRUM:
embodied
November 16 - 17
Co-curated by Bryanna Bradley '17 and Michelle Daly. 
SPECTRUM:embodied surveys the different thoughts, feelings, and expressions of gender in relation to space and the body.  As an extension of the SPECTRUM: exploring gender identification exhibition at MCLA Gallery 51.
Some questions we'll be asking along the way:

can the performing body challenge Institutional space & culture?

how institutions persist or resists white/heteronormative bias? 

how gender is presented, mis- presented, or erased by institutions?
SPECTRUM:embodied

 

invites performers and the curious to shift boundaries of creation, performance, and belonging. Performers will consist of both MCLA students and professional/
SPECTRUM: embodied

 

activities include a 'walking performance tour' of the MCLA campus, open mics, work-in-progress showings, movement classes and a closing celebration
Performers will inhabit different locations on and off-campus to make visible the often unseen pathways/entrypoints/windows into the unfamiliar.
with work by: Aye Eckersen, J. Bouey, Katy Pyle, Rina Espiritu, Malcolm Peacock, Amanda Romanelli, Don'Jea Smith, Heath Upton, Alyssa St. Franc
CLOSING CELEBRATION featuring Billy Dean Thomas AKA "The Queer B.I.G"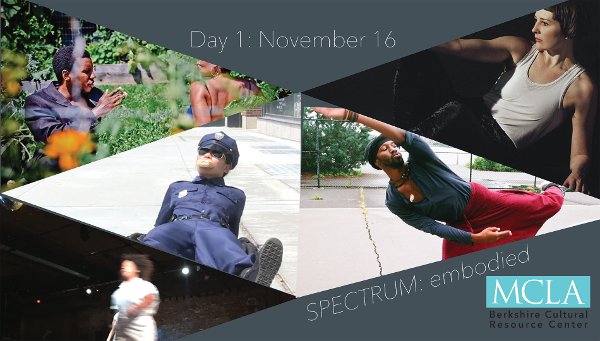 Schedule of Events 
November 16 - link to

 

fb event
Rina Espiritu: Daydreaming: The cop is studying - (Durational Performance, Freel Library)
Malcolm Peacock: 
A reading class called 
Of what had I ever been afraid? 
(
Bowman 319) utilizing the texts of Malcolm X and Audre Lorde to have participants consider how and reflect upon the ways in which speech/movement play potentially active roles in their lives.
MCLA Campus: Walking Performance Tour (meet at Freel Library)
November 17 - link to
fb event
Ballez Class taught by Katy Pyle at the Campus Center Dance Complex
Guided Tour - Spectrum Exhibition - MCLA Gallery 51
Works in Progress Showing - Design Lab
Closing Celebration - the Green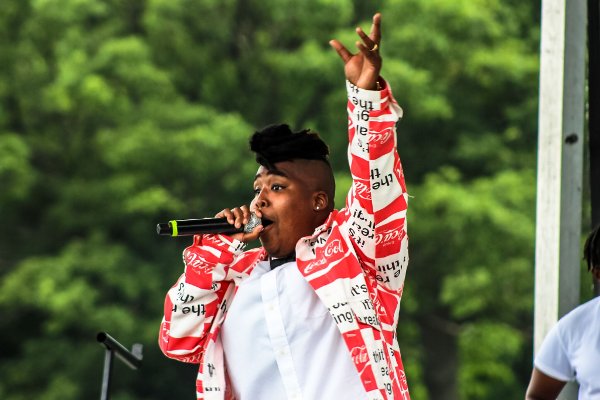 ---
MCLA Presents!
Mohamed Abozekry & Karkadé
VIRTUOSO OUD PRODIGY CONVENES EGYPT'S POPULAR AND CLASSICAL MUSIC TRADITIONS, SUFI CALLS, AND SECULAR POETRY WITH A NEW INSTRUMENTAL PROJECT.
September 28 | 7:30pm | MCLA Church St. Center
photo credit: Nada Elissa
Abozekry "has a stunning command of his instrument, as well as an open ear for other forms." (PASTE MAGAZINE)
Mohamed Abozekry has that rare gift of combining limitless virtuosity with an unbridled imagination. An oud master still in his mid-twenties, Abozerky's ambitions – to musically interpret the world around him and de-exoticize his instrument – mark him as a polymath of forms. "I never move backwards, but in a circular motion and return to the place I started with more experience."
With Karkadé, Abozekry evokes the hibiscus tea found everywhere in Cairo, and the eponymous French café at which this project was born. He convenes Egypt's popular and classical music traditions, her Sufi calls, and secular poetry, to musically describe a path to an Arab world at peace with its history and turned towards the future. 
The presentation of Mohamed Abozekry & Karkadé is part of Center Stage, a public diplomacy initiative of the U.S. Department of State's Bureau of Educational and Cultural Affairs, administered by the New England Foundation for the Arts in cooperation with the U.S. Regional Arts Organizations, with support from the Doris Duke Foundation for Islamic Art, and the Trust for Mutual Understanding. General management is provided by Lisa Booth Management, Inc.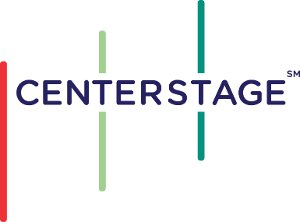 ---
MCLA Presents! Margaret Hart Concert
featuring SAMMUS
April 12, 2018 | 8pm | Design Lab, 49 Main St. North Adams, MA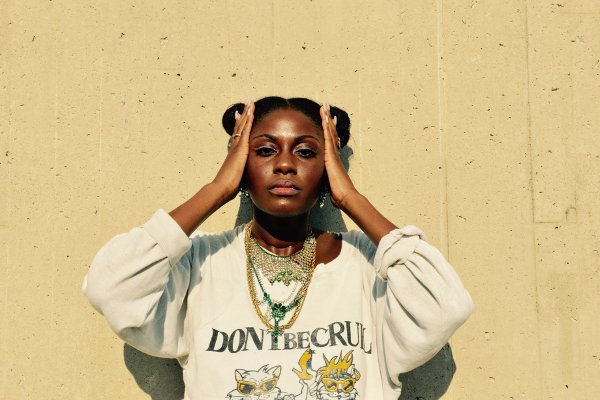 photo credit: 
Zoloo Brown
SAMMUS (Enongo Lumumba-Kasongo) is an Ithaca-raised, Philadelphia-based rap artist, producer, and PhD student in the Department of Science & Technology Studies at Cornell University.  Known as much for her rousing stage presence as she is for her prowess as a beatmaker and lyricist, Sammus has spent the past several years cultivating a strong following of activists, hip hop heads, punks, and self-identified nerds and geeks, among others.
read SAMMUS'
NYTimes
feature
---
About the Margaret A. Hart Scholarship:
All box office proceeds from this concert benefit the Margaret A. Hart Scholarship fund. This annual concert honors the legacy of Margaret A. Hart '35, on of the first students of color to graduate from MCLA, then known as the North Adams Normal School. Hart went on to earn a Masters Degree from Columbia Teachers College and had a long career in the Berkshires as an educator
What to Expect:
Doors at 7pm, Show starts at 8pm
This is an all-ages show, hosted by the Berkshire Cultural Resource Center at 49 Main St. North Adams, MA.
Following this performance, join us for a dance party with DJ Augie (Augustin Ndayikeza '18).
---
MCLA Presents! Training Day
February 8 - 9, 2018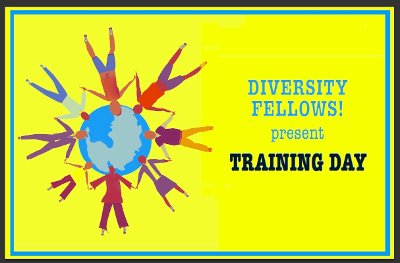 click here for tickets
TRAINING DAY replicates and deconstructs diversity discourse through participatory attempts at transformation. 
DIVERSITY FELLOWS! is a critical camp collaborative interested in interrogating aspects of (their) Americanness. Aimed at blurring the lines between performance, politics, and the presentation of self in every-day life, the FELLOWS use race, ethnicity, gender, sexuality, class, and more as both lenses and performed identities to produce genre-blurring pieces that refer to pop-cultural tropes, critical theory, and queer performance tactics, creating chaotic environments out of seemingly simplistic interactive structures: Green card interviews, diversity workshops, make-up appointments, karaoke.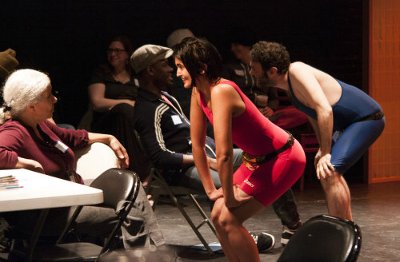 The FELLOWS, Marc Boucai and Reya Sehgal, are grounded in performance training from L'Ecole Internationale de Jacques le Coq and the American Conservatory Theater, and educated in queer theory, postcolonial theory, performance studies, and public humanities from UC Berkeley and Brown University. They unite theory, politics, and physical performance in their collaborative work. The DIVERSITY FELLOWS! have performed at conferences and performance festivals in the Bay Area, Detroit, New York City, and produce political performance variety shows in Providence, RI. The FELLOWS are based in Brooklyn and Providence.  
---
---
Thank You for an excellent 15-16 Season
of MCLA Presents!
---
Emel Mathlouthi
Thursday March 31, 2016 | 7:30pm | MCLA Church Street Center
"  
It's the astonishing range and sensuousness of Mathlouthi's voice that is most compelling. There are swoops and growls reminiscent of Bjork, whom she cites as a major influence, and even traces of her goth past as she picks out minimal, reverberant lines on electric guitar which make you wonder if she's also been listening to the xx
.
" - The Guardian
Tunisian vocalist, songwriter and guitarist Emel Mathlouthi captivates hearts and minds with the story of HER Tunisia. The dark years as a young rebel and dissenter, the strife of being a female musician and the dual love and suffering that came from longing for home while living in a free country.
In 2007, the Tunisian singer, guitarist, and composer, Emel Mathlouthi, fled the home country that banned her songs and moved to France. There, she further developed a repertoire that vented a yearning for freedom. With lyrics provided by Amin El Ghozzi, she wrote and performed "Kelmti Horra" ("My World Is Free"), which ultimately went viral on social media and became an anthem of the 2010 Arab Spring
Emel gained attention when her song "Kelmti Horra (My Word is Free)" was adopted by the Arab Spring revolutionaries and soon became like an anthem throughout the regions. "I never dreamed that my songs would be sung on the streets," she says. "For more than 50 years, we have been ruled by dictators. We aren't used to deciding for ourselves... but the revolution is not finished."
Why we ♥ Emel Mathlouthi:
Whether she's singing Bjork's "All is Love," Leonard Cohen's "Hallelujah" or her own lush compositions, Tunisian singer, songwriter, and composer Emel Mathlouthi intricate sound demands your attention.
Whether you understand her words or not (Emel sings primarily in Arabic), her emotive and plaintive voice transcends language.Moving between rock, trip-hop and electronica - all interlaced with classical Arabic tradition - her delicate and rousing songs express love, suffering and longing for home in a deeply confessional style that verges on sacred Sufi music. 
---
co-presented with Williams College Off-Center Series
The Blind Date Project
"One of the most compelling and astonishing acting experiences I've had - so engaging, so daring and so much damn fun." - Jason Alexander
GET TICKETS
February 5+6, 2016 | 7:00 + 9:00 PM | Hops & Vines, Williamstown, MA
Having completed sold-out runs in New York City, Sydney, Melbourne, Brisbane, New Zealand, and Cincinnati, the show is currently playing in Los Angeles on a weekly basis.
About the Blind Date Project:
Desperate and looking for love, Anna (AFI award-winner Bojana Novakovic, star of Fox series RAKE and SHAMELESS) is a woman at a karaoke bar waiting for a date she matched with online. Each night, her date is a different guest performer (male or female) whose identity is unknown to her until the moment of performance. There is no script. All dialogue is created on the spot by the performers, and directions are sent via text messages and phone calls by the director. The ending is undefined, so what happens is entirely up in the air. 
Guests are always a surprise and have included Jason Alexander, Laverne Cox, Pablo Schreiber, Reggie Watts, Chris Abbott, Troian Bellisario, John Cho, Jeremy Sisto, and many more.
Why we ♥ The Blind Date Project:
The apprehension of going on a blind date is suddenly compounded when a group of people — you the audience — gather to witness an improvised meeting between two complete strangers in a karaoke bar.
Guided only by text messages and phone calls and interspersed with random songs, each performance promises to be as unpredictable as it is dangerous. The daringly devised encounters are devoid of scripts or rehearsals and no two shows are ever the same. Things may turn out to be humiliating, tender or totally hot.
---
Anais Mitchell
Friday, December 4, 2015 | 7:30PM | MCLA Church Street Center
Anais Mitchell to play folk music at the Church Street Center on Friday - The Beacon
"The most engaging, and in some ways, most original artist currently working in the field of new American 'folk' music" - INDEPENDENT ON SUNDAY
Anaïs Mitchell has had a busy few years. First there was 2010's sensationallyreviewed Hadestown, a folk opera based on the Orpheus myth. Then 2012's Young Man in America, described by the UK's Independent as 'an epic tale of American becoming'. In 2013 she released a collection of reworked English and Scottish traditional songs with Jefferson Hamer called Child Ballads (the opening track "Willie of Winsbury" won the 2014 BBC Folk Award for Best Traditional Song). Mitchell toured with different outfits for each release: a six-member orchestra and up to eight guest singers during Hadestown; her four-piece folk-rock Young Man Band (which also toured in support of Bon Iver); and the two-guitar, close harmony duo of Child Ballads.
Why we ♥ Anaïs Mitchell:
If there's a common thread in Mitchell's work — from her earliest acoustic records, to the Hadestown opera, to this new chapter-- it's that she's as interested in the world around her as the one inside her. She has a way of tackling big themes with the same emotional intimacy most artists use to describe their inner lives. "That's why," as one journalist put it, "even in her most intimate moments, she never sounds like a confessional songwriter."
with an opening set from Ben Davis & Bridget Kearney 
Bridget Kearney and Benjamin Lazar Davis' first E.P., Bawa, was written, produced and recorded in a two week flurry of manic creativity inspired by the physical and musical environment of it's location: Accra, Ghana. Kearney and Davis set out from Brooklyn in January 2014 with little more than two guitars and a couple of phone numbers to call upon arrival. The series of happy accidents that led to them finding a teacher, an engineer, and a studio to make this music together was nothing short of miraculous. Though what led up to this outpouring started many years earlier and many miles away. 

"Rises unhurriedly towards a state of gentle bliss." -NPR Songs We Love
---
Maragaret A. Hart '35 Scholarship Concert featuring:
DeQn Sue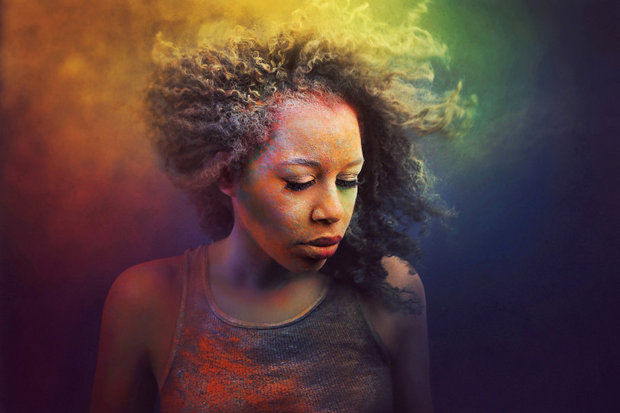 Friday November 6, 2015 | 7:30 p.m. | MCLA Church Street Center
DeQn Sue Brings her Passion to MCLA - the Beacon
DeQn Sue will showcase alternative pop at the Church Street Center - the Beacon
Why we ♥ DeQn Sue:
The Alabama based singer crafts alternative, quirky pop songs that blend funk and electronic music with R&B. Citing influeances as diverse as Chaka Khan, David Bowie, Queen and the avant-garde visual artist Jean-Michel Basquiat, alternative pop singer DEQN Sue is quickly making a name for herself, garnering attention from NPR Music's Bob Boilen, Afropunk, Essence and Indieminded. 
About the Margaret A. Hart Scholarship:
All proceeds from this concert benefit the Margaret A. Hart Scholarship fund. This annual concert honors the legacy of Margaret A. Hart '35, the first student of color to graduate from MCLA, then known as the North Adams Normal School. Hart went on to earn a Masters Degree from Columbia Teachers College and had a long career in the Berkshires as an educator.
---
The Discovery Project
Friday, October 16, 2015 | 7:30pm | Church Street Center
The Discovery Project is an ongoing multi-disciplinary artistic collaboration featuring:
Josh Nelson, music component/composer/pianist | Travis Flournoy, video | Claudia Carballada, Jesse Ottinger, art installation.
---
The Discovery Project explores the thematic works of H.G. Wells and Jules Verne, fusing musical modernism with vintage film clips and visual installations of sci-fi and 'steampunk' imagery. Each unique installation creates an immersive experience for the audience, utilizing original music compositions and a variety of concrete and abstract moving images projected onto sculptural forms, and subsequently transforming a space entirely. The original concept behind The Discovery Project was conceived alongside pianist/composer's Josh Nelson's album release Discoveries (2011).
MCLA Presents 'The Discovery Project' displays wonder talent - the Beacon
Why we ♥ the Discovery Project:
Merging origingal jazz compositions, vintage sci-fi film clips projected on multiple screens and a unique installation created for the space, the Discovery Project combines music and imagery in an immersive experience that will take you on a journey to outer space without leaving your seat.
About Josh Nelson:
Josh Nelson has recorded on countless albums, films, and television, but also focuses on his own projects: 
Anticipation 
(2004), 
Let it Go
 (2007), and 
I Hear a Rhapsody
 (2009). 
Discoveries
 (2011) signaled a change in artistic direction with the unveiling of "The Discovery Project", an exploration into the world of live music with interactive visual multi-media components. His latest album 
Exploring Mars 
(2015) ventures to the Red Planet.
Josh's compositions and performances have earned him many awards, scholarships, and accolades over the years, some of which include the Louis Armstrong Award, the John Philip Sousa Award, and as a semi-finalist in the prestigious Thelonious Monk International Jazz Piano Competition. 
---
Bridgman | Packer Dance, TRUCK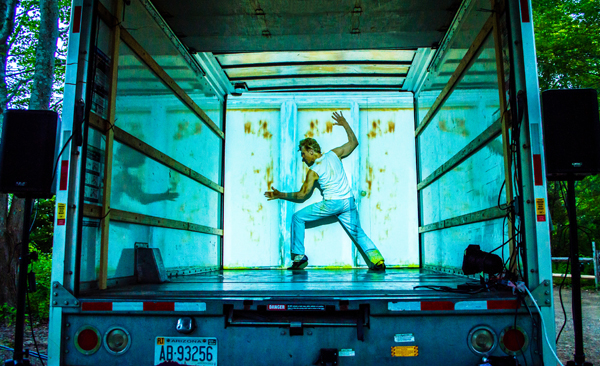 photo courtesy of Caleb Carr
DownStreet Art + MCLA Presents! to offer unusual Bridgman | Packer TRUCK - Berkshire on Stage and Screen
September 24, 2015 | 7-9pm | Downtown North Adams | FREE, reservations encouraged
In partnership with DownStreet Art, four, approximately 20 minute long, performances of TRUCK will take place in downtown North Adams, MA between 7:00-9:00 p.m. TRUCK, performed inside a 17-foot U-Haul truck, brings performance to nontraditional and unexpected locations. Through Bridgman | Packer's signature integration of live performance and video technology, an ordinary box truck evolves from the utilitarian into a reimagined space, a micro-world of visions and transformation.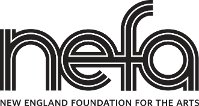 Funded in part by the Expeditions program of the New England Foundation for the Arts, made possible with funding from the National Endowment for the Arts, with additional support from the six New England state arts agencies.
Why we ♥ TRUCK:
Exploring how context changes perception, the work ranges from evocative to humorous, to sensuous, to wacky. 
About Bridgman | Packer Dance:
Artistic Directors of Bridgman | Packer Dance, have collaborated as performers and choreographers since 1978. Their innovative work developing "Video Partnering" the integration of live performance and video technology – has been acclaimed for its highly visual and visceral alchemy of the live and virtual. 
Bridgman and Packer are recipients of a 2008 Guggenheim fellowship for choreography, grants from the National Endowment for the Arts for nine consecutive years from 2007 through 2015 and grants from New England Foundation for the Arts, New York State Council for the Arts, National Dance Project, USArtists International, Performing Americas Project, and La Red. They have received two Choreography Fellowships and a BUILD grant from the New York Foundation for the Arts, four National Performance Network Creation Fund Awards, and choreographic commissions from Dance Theater Workshop (now New York Live Arts), Portland Ovations, Danspace Project, the 92nd Street Y New Works in Dance Fund, and Dance New Amsterdam.
Based in New York City, they have toured throughout the United States, Europe, Asia, and Central America, performing in festivals, art centers, and universities.
---
co-sponsored by ALANA
Williamsburg Salsa Orchestra
Williamsburg Salsa Orchestra to play salsa-fied indie rock at MCLA - The Rogovy Reporty
September 12, 2015 | 3pm | MCLA Quad
The Williamsburg Salsa Orchestra is a stunning 11-piece band salsa band which forgoes the standard repertoire of vintage salsa covers and sound-alike originals, instead playing dynamic, dura arrangements of indie rock tunes they love.
The ever-evolving set list includes salsa dura arrangements by Archade Fire, LCD Soundsystem, The Yeah Yeah Yeahs, Peter Bjorn & John and others.
Why we ♥ Williamsburg Salsa Orchestra:
WSO brings a fresh perspecive to the Salsa Dura genre. Creating high energy music that makes you want to get up and dance. Fans of traditional Salsa will enjoy their approach. Fans of indie rock will find songs they recognize reinturpreted through the lens of Salsa.
What is Salsa Dura?
Salsa dura, also known as salsa brava or salsa gorda is a style of salsa music developed in the 1970s with an emphasis on the instrumental part of the music (piano, bass, horns and percussion) over the lead vocals.
---
BROCHURES


Download the brochures
 tof the 2014-15 season!
Sekou Sundiata Evening of Spoken Word & Poetry
hosted by 
Craig Harris
& featuring
MCLA Students & Local Poets
Wednesday April 22, 2015 | 6:00PM | MCLA Gallery 51, 51 Main Street
Featuring orignal poems by Williams & MCLA students as well as voices from our local community, this evening is in remembrance of poet Sekou Sundiata. Sundiata was a Harlem born, African American poet, activist and performer. The sound of Sundiata's voice became iconic as his words were always full of honesty, warmheartedness, comedy, righteous anger and longing.
Hosted by Craig Harris, a contemporary and longtime collaborator with Sundiata. Throughout the evening Harris will share stories of Sundiata's creative process and demonstrate the unique relationship between spoken word and music.
_______________________________________
10TH ANNUAL BLUES AND FUNK FESTIVAL:
Night One
Friday, February 6th, 2015
7:30PM
MCLA Venable Hall, Gymnasium
The ReMINDers
The ReMINDers return to MCLA for the third time, having become a favorite with students and community alike. The Reminders are a rare and remarkable musical duo seamlessly blending soulful sounds and roots music with insightful messages and thoughtful lyrics. The group consists of Brussels-born emcee Big Samir and Queens-born emcee/ vocalist Aja Black, a collective creative force that's hard to beat.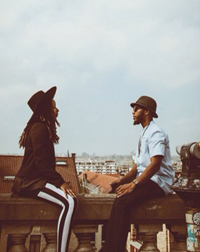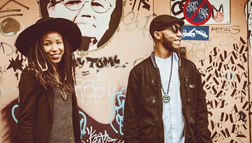 ---
Maya Azucena
Much loved R&B diva Maya Azucena returns to campus for what promises to be a special evening for all. MTV Made's Award-winning, singer-activist Maya Azucena is a global artist making music that matters. Self-described as sounding like "The Roots if fronted by a singer with 4-octaves," Billboard and the Washington Post have heralded her mesmerizing performances, as well as the Village Voice that said, "armed with a powerfully compelling voice, Azucena just could be the most impressive of the current hip-hop/soul/r&b diva crop."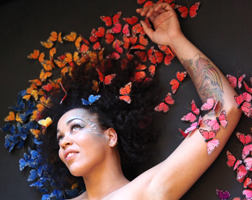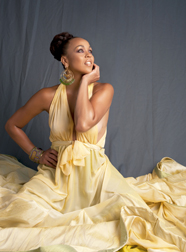 ---
10TH ANNUAL BLUES AND FUNK FESTIVAL: Night Two
Saturday, February 7th, 2015
MCLA Venable Hall, Gynasium


ARTHUR HOLMES BLUES BAND
Getting the party started in the Berkshires is our own Arthur Holmes Blues Band with Arthur Holmes on guitar and vocals, John Worth on bass, and Brian Forfa on drums.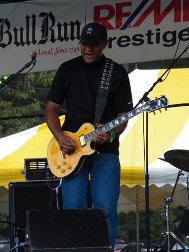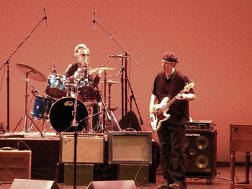 ---
MISTY BLUES BAND
Gina Coleman and the Misty Blues Band have established a reputation as one of the best blues bands in Berkshire County, and probably beyond. The band consists of Coleman on vocals, Jason Webster on guitar, Bill Patriquin on bass, Jeff Dudziak on rhythm guitar, Ben Kohn on keyboards, and Rob Tatten on drums.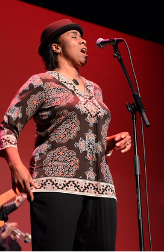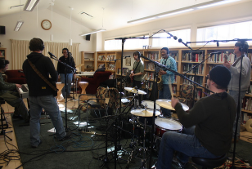 ---
ALBERT CUMMINGS BAND
Breaking every cliché associated with the blues while producing some of the most powerful music of the 21st century comes as natural to Albert Cummings as swinging a hammer while constructing one of his award-winning custom built homes. The Massachusetts native learned the requisite three chords on the guitar from his father, but then switched to playing banjo at age 12, and became a fan of bluegrass music.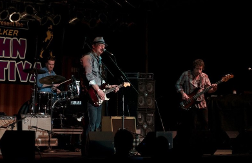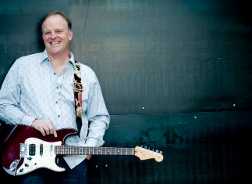 ---
DALA: A Very Special Holiday Show
Saturday, December 6th, 2014
MCLA Church Street Center
Eleanor Furst Roberts Auditorium
MCLA Presents! brings back audience favorite Dala to North Adams for an intimate evening of holiday classics and original music. Best friends Amanda Walther and Sheila Carabine will perform an unforgettable night of angelic harmonies and acoustic pop music. Juno nominees and winners of the 2010 Canadian Folk Music Award for Vocal Group of the Year, Dala will delight their audience with the familiar songs that make the holidays so special.
__________________________________
Margaret A. Hart '35 Scholarship Concert: Craig Harris Playing The Music of Sun Ra
Saturday, November 8th - 7:30pm

MCLA Church Street Center
Eleanor Furst Roberts Auditorium
Backed by a twenty piece big band from Dartmouth as well as some of New York City's finest musicians, Craig Harris channels the spirit and music of the prolific jazz prophet Sun Ra.
 __________________________________
Joan Soriano: The Duke of Bachata

September 24 - 3pm
MCLA Academic Quad
In Honor of Hispanic Heritage Month - Co-Presented with MCLA's Latin American Society, the ALANA Office & Clubs and Student Development 


You cannot help moving your feet to the beat of Soriano's bachatas and meringues. Born in the rural countryside of the Dominican Republic, Soriano made his first guitar out of a tin can and fishing line and has not stopped playing since.  Through beautiful melodies and fiery dance rhythms, Soriano brings to the stage the stories of love, life, and the culture of Latin America.  

Known as the "Duke of Bachata" Soriano plays music with origins in the Dominican Republic but deep roots in the regions of Africa, Europe, Latin America, and the Caribbean. Soriano plays Afro-Dominican traditional salve and palo drums, blending percussive styles with bachata, creating fresh sounds. Join the celebration as we kick off the MCLA Presents! 2011 Season with The Duke of Bachata and a party on the Quad. 


 
__________________________________ 
Drawing from the Body

September 29 & 30 - 6pm and 8pm each night 
October 1 - Video Portraits Workshop
MAYA IV Gallery DownStreet Art, North Adams
Co-Presented with Williams College Dance Department as a part of DownStreet Art


The back room of the DownStreet Art gallery MAYA IV in downtown North Adams is transformed by DRAWING FROM THE BODY, an installation performance by an by choreographer Polly Motley, video artist Molly Davies, and composer Paul Geluso. DRAWING FROM THE BODY consists of two works Autopsy andDressing. Autopsy has live video feed from two cameras, mixed by Molly Davies. Motley's performance occurs and is shot in one room while the video mix is displayed large in another. The audience moves between the two rooms choosing the timing and perspectives from which to view the 40-minute work. They are given cameras and their photographs along with a mix of the performance video may be left in installation. 
Dressing is an interactive, three-monitor installation of a four-minute, three synchronous-image work. The piece plays two complete loops and is then joined by a large display of Motley's live dressing simultaneously occurring in another room.
 
VIDEO PORTRAITS, a performance-video workshop will be held on October 1st.
VIDEO PORTRAITS is a three-part performance-video interface that yields a multi-perspective characterization of each performer. The performer is recorded and projected simultaneously with a 2-4 minute performative action.  This repeats two more times while the previous footage is also projected.  Workshop participants will shoot and mix video and/or perform.  The process is open to the public. 

Polly Motley has been choreographing and performing since 1974, showcasing
her work in NYC at the Jack Tilton Gallery, the Kitchen and Danspace Project as well as at the Jacob's Pillow Dance Festival, and venues in Europe, Japan and Indonesia.

Molly Davies has been making experimental films since the 1960's,
collaborating with artists including John Cage, Lou Harrison, and Anne Carson.
Davies's films have been shown at venues including The Whitney Museum, The Walker Art Center, and the Venice Film Festival.



__________________________________
Margaret A. Hart '35 Scholarship Concert: Stew & The Negro Problem

October 22 - 8pm
MCLA Church Street Center, Auditorium 
Sponsored by the MCLA Multicultural Resource Center and Clubs and the Hart Scholarship Committee
Tony Award-winning musical writer of the contemporary jazz-rock-musical Passing Strange, Stew and his partner Heidi Rodewald, of Stew & The Negro Problem, will be headlining the annual Margaret A. Hart '35 Scholarship Concert.

Stew & The Negro Problem are to hit the stage performing new work, musical numbers fromPassing Strange which combines the cultural lifestyles of jazz, rock, and rap in the coming of age tale of a young African-American man, as well as the work of Kurt Weill/Bertolt Brecht.  Clearly, an evening not to be missed; Stew & The Negro Problem take the stage for one night only in North Adams, MA.

All proceeds benefit the Margaret A. Hart '35 Scholarship.

__________________________________

The End by Samuel Beckett
Directed by Judy Hegarty Lovett
Performed by Conor Lovett 
A Gare St. Lazare Players Ireland Production

October 29 - 7:30pm
MCLA Church Street Center, Auditorium  
Co-Presented with MCLA's Fine and Performing Arts Department  
The Gare St. Lazare Players of Ireland, with internationally renowned Beckett actor Conor Lovett, return to MCLA Presents! with The End, a companion piece to last year's performance ofFirst Love.  This heartbreaking and hilarious production features a man near the end of his life, expelled from an institution of care, and left to fend for himself. 

Lovett's work with Gare St. Lazare Players of Ireland on Samuel Beckett has gained him a reputation as one of the foremost Beckett interpreters. In all, he has performed 17 Beckett roles in 23 different Beckett productions internationally. He has appeared in Ireland, UK, China, France, Germany, Holland, Israel, USA, and Spain.


__________________________________ 
Water Is Rising: Music and Dance amid Climate Change  

November 15 -7:30pm
MCLA Church Street Center, Auditorium  
Co-Presented with MCLA Environment Studies Department
Performance and purpose collide in this powerful presentation that illuminates the plight of the Pacific Islands. Scientists report the vulnerable coral atolls of Kiribati Tokelau and Tuvalu are already experiencing rising sea levels as result of global warming and climate change. Thirty-six dancers and musicians express their deep connection to nature and their ancestral past through multi-part harmonies, poetry, and gracious movement cascading over dynamic rhythms inspiring us all to be better stewards of our shared planet. Water is Rising harnesses the power of performance art in an impassioned plea for global awareness and social change.   
A project of UCLA Center for Intercultural Performance in collaboration with the Foundation for World Arts and the EarthWays Foundation.
__________________________________ 
C. Ryder Cooley - XMALIA

January 25 - 7:30pm
MCLA Venable Gymnasium  
In collaboration with DownStreet Art; Co-Presented with MCLA Art Department
A lonely mortician, who summons the animals back to life for her Graveyard Cabaret, hosts this entertaining tragedy about extinction. Performed with taxidermy animals, aerial movement, mesmerizing video and bitter-sweet songs about the Tasmanian tiger, the Pyrenean ibex, and the Xerces butterfly.  C. Ryder Cooley weaves together songs on the accordion, ukulele, and singing saw with projections and movement, revealing a terrain of lost dreams and phantom memories.
C. Ryder Cooley is a visual artist, musician and performer whose work has been shown around the country including DownStreet Art, Club Helsinki and Proctors.  She has performed in numerous bands, including Fall Harbor, Jug Stompers, The Darklings, Corner Tour, and Down River.
__________________________________ 
A TWO NIGHT EVENT with Misty Blues and Blitz The Ambassador as part of the 7th Annual MCLA Blues & Funk Festival

Misty Blues
February 3 - 9pm
Public Eat and Drink Restaurant: 34 Holden St.

Blitz The Ambassador
February 4 - 7:30pm
MCLA Venable Gymnasium 

Local and international artists, from the Berkshires to Ghana, come together this year to celebrate Blues and Funk! Misty Blues and Blitz The Ambassador provide two great nights of soul pumping music. 

Get the party started Friday night with local favorite Misty Blues, from Williamstown. Misty Blues puts old jazz on its head and spins it. Paying homage to the great female jazz singers and players of yester-years, lead vocalist Gina Coleman keeps the sound fun and energetic with jazz influences to which all can dance.


Local and international artists, from the Berkshires to Ghana, come together this year to celebrate Blues and Funk! and provide two great nightsof soul pumping music. Get the party started Friday night with local favorite Misty Blues, from Williamstown. Misty Blues puts old jazz on its head and spins it. Paying homage to the great female jazz singers and players of yester-years, lead vocalist Gina Coleman keeps the sound fun and energetic with jazz influences to which all can dance.
The celebration continues Saturday night with Ghanaian-born, New York-based MC, composer, and producer Blitz The Ambassador. Unleashing psychedelic Afrobeat colors and triple time rhymes with a spot-on sense of flow. Blitz The Ambassador has a lightning-fast mind, the political boldness of Chuck D, and the sixth groove sense of Fela Kuti. Calling upon the flow of old school hip-hop and the unique shifting between English, West African, and Ethiopian jazz, Blitz the Ambassador never stumbles over his words and messages.

__________________________________
3rd Annual Sekou Sundiata Evening of Spoken Word & Poetry, featuring the voices of MCLA and Williams Students, hosted by Shailja Patel

February 24 - 6pm
MCLA Gallery 51
Co-presented with Williams College Stalwart Originality: New Traditions in Black Performance and MCLA English Department 
Join us in the intimate setting of MCLA's Gallery 51 for our third annual evening of poetry and spoken word, dedicated to the life and work of the great poet Sekou Sundiata.

Shailja Patel is an award-winning poet, playwright, and theatre artist. Born and raised in Kenya, Patel has lived in London and San Francisco, and now divides her time between Nairobi and Berkeley. Trained as a political economist, accountant and yoga teacher, she honed her poetic skills in performances that have received standing ovations on three continents.
__________________________________
Living in Exile - Production by American Vicarious Production 

April 
13 - 8pm, 
14 - 3pm & 8pm 
15 - 5pm
107 Main Street
Co-Presented with Williams College's Off Center Series 
Waiting for Godot adapting director, Chris McElroen and Krapp's Last Tape actor T. Ryder Smith return to MCLA Presents! with  John Lipsky's anti-war play Living in Exile. A radically intimate two-character retelling of Homer's Iliadperformed in a private living room, Living in Exileis eloquent, moving, and often violent. Drawing scary on-point comparisons between the first nine years of the Trojan War and the conflict in Vietnam, and our current eleven years of war in the Middle East, Living in Exile is meditation on the human costs of prolonged warfare, imperialist culture shock and the citizen-as-spectator. 
Actors and audiences experienced the play in the same intimate setting: an American living room. 
The show was sold out every night!
_____________________________________________________
3rd Annual PAM! Show
ROCK THE BLOCK

May 6
Downtown North Adams 


The Pam! Show is fully programmed and produced by the students of MCLA's Spring 2012 Performing Arts Management class under the guidance of Jonathan Secor, instructor and director of special programs at the College. Performers and location will be determined during the spring semester. Look for updates on our website at www.mcal.edu/presents to see that MCLA's finest come up with.

"Performing Arts Management was by far one of the most valuable courses I have taken so far at MCLA. The whole class worked with Jonathan as a team to plan, program, and present MCLA's biggest event yet ... I am proud to have been a part of such an experience and I will carry it with me for the rest of my life." Karolyne Symonds '12