Compact Initiatives 
The Compact's Passport to College and Passport to Educational Success lay out the important educational milestones from early childhood education through high school graduation.
The Berkshire Readiness Center was established in 2009 along with five other Readiness Centers in Massachusetts. The Readiness Centers provide high-quality professional development and instructional services to educators across the state and increase integration and coherence across the education continuum. 
Each April, the Berkshire Compact collaborates with early childhood providers, the Berkshire United Way, and libraries of Berkshire County to create events promoting the importance of early childhood literacy and reading to children. 
The first Third Grade College Visit Program was piloted at MCLA in 2007, expanding the Compact's reach to younger students. The program has expanded to include North County schools and select Pittsfield schools, becoming an important part of the Compact's outreach efforts. 
These visits provide the opportunity for every sixth-grade student in Berkshire County to visit a local college campus in April or May. It is part of an effort to raise awareness of college in County residents at an early age.
The Eighth Grade North County Career Fair was introduced as a way to bring students to a college campus and encourage them to think about a future career path and the education requirements for that career.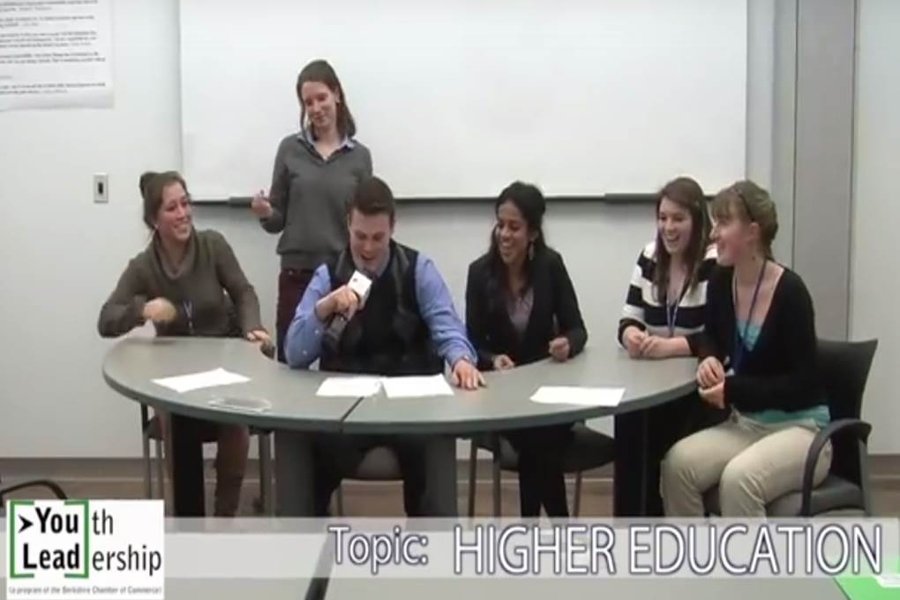 The Berkshire Compact produces Reach Out! For Education, a monthly TV show with Pittsfield Educational Television.  
The Berkshire Youth Leadership Program (BYLP) was developed by the Berkshire Chamber of Commerce to provide high school juniors with the opportunity to learn about career opportunities and develop leadership skills.