Berkshire Compact for Education
Mission Statement: The Berkshire Compact for Education is a group of regional civic, education, and business leaders who seek to ensure the well-being of each individual and the strength of our economy and community by raising the educational access, aspirations, and attainment of all Berkshire County residents.
The Compact's work focuses on:
Raising aspirations among Berkshire County residents to view a minimum of 16 years of education or training as the norm.
Convening county stakeholders to ensure that Berkshire residents have adequate access to education.
Encouraging area residents to obtain the skills, technologies and tools they need to enjoy the opportunities presented by the evolving local economy.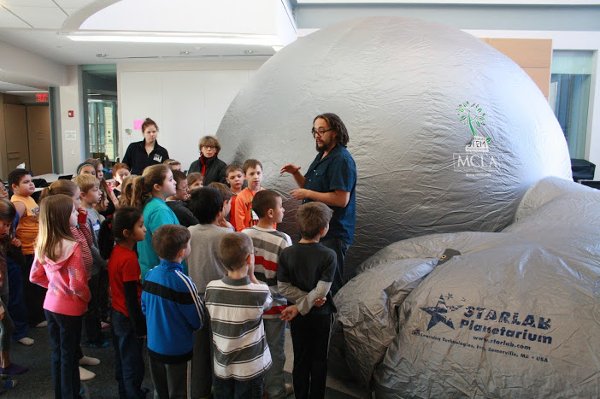 Third grade students visiting MCLA participate in Professor Chris Himes' presentation of the StarLab Planetarium.
---
Berkshire United Way contributes funding for initiatives of the Compact