---
There is a college for everyone!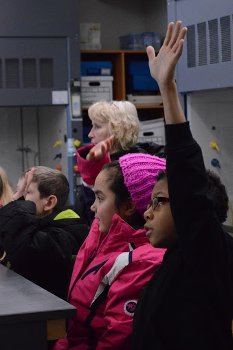 With more than 3,800 colleges in the United States, there are options for everyone who is either a high school graduate or has a GED. Four year and two year colleges, both public and private, are all good options. 
---
You CAN afford it.
Financial aid is available to EVERYONE!  Nationally, approximately two-thirds of fulltime college students receive grant aid to help them pay for their education. Along with being affordable as compared to private colleges, the state colleges of Massachusetts offer in-state students a variety of tuition waivers based on academic performance. Dual enrollment and advanced placement courses can help you earn college credits while still in high school. 
---
Early years are learning years. 
Early childhood years, from birth to age 8, are the most important period for literacy development. Reading aloud to children is the single most important activity for building the understanding and skills essential for reading success. 
---
Education opens doors.
College graduates will earn on average about $2.2 million, or about $1 million more over their working lives than high school graduates. Education and training plays an increasingly prominent role for both current and future job seekers. Sixty percent of all new jobs related to growth will require an associate's degree or higher. 
---
Where do I begin? 
To learn more about your higher education options, talk to your guidance counselor or contact our local institutions of higher education here:
MCLA Office of Admission
375 Church Street, North Adams, MA 01247
413-662-5410

BCC Office of Admission
1350 West Street, Pittsfield, MA 01201
413-236-1630