Why Writing Matters
Dr. Zack Finch
Assistant Professor of English/Communications
As a poet and scholar of literature and culture, I can say that some of my most intimate relationships in the world are with other writers (living or no longer). And it's through writing that I participate most fully in a human community of seekers, skeptics, believers, fugitives, homebodies.
************
Dr. Karen Cardozo
Assistant Professor of Interdisciplinary Studies
For me, writing is the hinge between the human inside and outside. Internally we are a welter of emotions, perceptions, questions, and other thoughts that often aren't known or visible to us until they take form in writing.  From there, we have a means of connecting to the external world, and not only in the present: voices from the past have spoken to us through writing, just as our words may speak to others in the future. However, there is also a lot of "non-writing" that I consider essential. By writing, I don't just refer to the technical process of putting pen to paper or fingers to keyboard. I include any contemplative activities that clear internal space for writing to emerge, as well as all of the experiences that fill us to bursting and give us something to write about. Whether quiet or active, when you live with purpose and integrity, you are writing your life. Occasionally, you do so in print!
************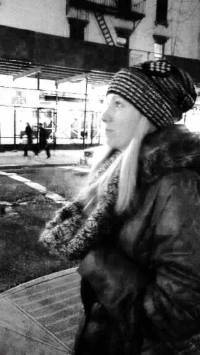 Dr. Jenna Sciuto
Assistant Professor of English/Communications
For me, writing has always been a means to clarify thought. I find that writing down my thoughts or feelings is the only way to get at a truth concealed within me.  With that truth as the starting point, I am then able to communicate my ideas or beliefs to the world.

***********
Dr. Matthew Silliman
Professor of Philosophy
To commit something to writing is a paradigm of commitment more generally. Thus every act of framing, editing, polishing, and examining my stylistic choices, whether to satisfy my diary, advance public discourse, or explain something to my students, is rigorous practice in making and re-evaluating all sorts of commitments. I am fairly certain the discipline of writing is in this way making me a better citizen, colleague, teacher, friend, lover, and partner.