Internships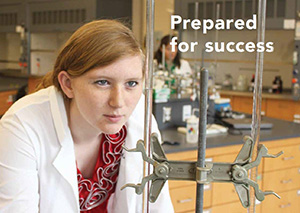 Your internship success is very important to us at MCLA. The office of career development, including Internship Coordinator, Tony Napolitano, will work with you closely to find the right placement. We hold an annual Career & Internship Fair to connect you with employers from many different fields of work. We also offer over 300 employer connections and alumni-mentoring through our "Career Trail" software. Please contact Tony at Anthony.Napolitano.Jr@mcla.edu or 413-662-5332, at any time to set up an appointment regarding internships.
Our students are having success finding and completing internships in many areas of work. Please take a look at Shannon's story, Prepare for success.
Free summer housing is available to MCLA students who are contracted to live on campus for the 2019-2020 academic year and register for (and successfully complete) a minimum of eight (8) school and/or internship credits during the 2019 summer school sessions.
Summer Housing Student Program