Study Away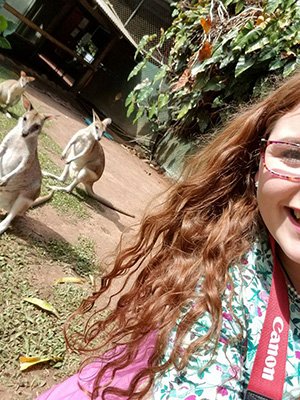 At MCLA, learning about the world begins locally and ends globally. Your experience studying away will prepare you to meet tomorrow's challenges. It may also change your life today.
Our Affiliates
Study Abroad
Spend a semester, year, or summer abroad, with options for internships and service learning.
Center for International Studies Abroad (CISabroad)
www.cisabroad.com
International Studies Abroad (ISA)
studiesabroad.com
Semester at Sea
www.semesteratsea.org
Domestic Study
National Student Exchange - Study at a participating college within the United States and its territories (Guam, Puerto Rico, the Virgin Islands) and Canada for a semester or year. www.nse.org
The Washington Center - An intensive internship program combining course work, career workshops and networking, and seminars with an internship in Washington, D.C. www.twc.edu
Eligibility Basics
Minimum 2.5 cumulative GPA (program GPA requirements may be higher)
At least 30 earned credits (sophomore status) by time of departure
Must not be on any type of college probation (academic or disciplinary)
Must not be any holds on student's account
Scholarships are available through MCLA, our affiliates, and various external organizations.
For further information:

Contact Wendy Guerra at w.guerra@mcla.edu or call 413.662.5389.