Master of Business Administration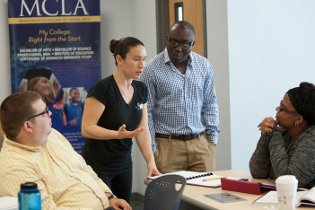 MCLA's Master of Business Administration program offers a broad-based, multidisciplinary education that combines the strengths of our business faculty at the doctoral and master's levels with those of practicing managers actively involved in day-to-day decision making in the field.
This is an accelerated program requiring 45 credits of graduate business courses. Credit waivers may be available for those students who already possess an undergraduate business degree. Courses include a blend of classroom experience and practical, hands-on fieldwork. In addition, the program offers diverse academic programming and provides a high return on investment.
What To Expect
Designed as a part-time program to meet the needs of the working adult learner, most of the courses will meet through a combination of online and face-to-face instruction. Students will take one course at a time for the duration of the program. 
The program meets in a cohort model, which provides the support and motivation of a cohesive team with a shared set of goals. Students will be strongly connected to the program, to faculty, and to their fellow participants.
Information Sessions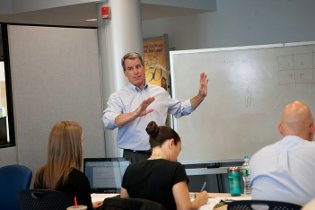 To learn more about MCLA's dynamic MBA program you can meet individually with an admission counselor or arrange to attend a partial class. This will provide you the opportunity  to  see first hand how this program may fit into your life. 
It is also possible to put you in contact with alumni and MBA faculty, if you would like to learn more about the impact the MBA program has had on their professional careers.  
Learn About the MBA Program
The video is of a Facebook Live Information Session for students interested in the MBA program at MCLA. This session includes a program overview, admission information, timeline, and student/faculty testimonials.