Summer at MCLA
---
Each year, MCLA designs summer course offerings for both traditional and non-traditional students. We continue to expand the number and range of courses offered each summer, striving to accommodate the busy schedules of working adults, undergraduates, and high school students. The summer catalog also offers professional development opportunities for educators and a variety of summer camps and sports clinics. 
---
---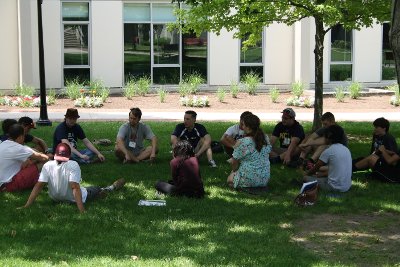 Summer Session Dates:
Session A: May 28 2019- July 5, 2019
Session B: June 24, 2019- August 2, 2019
Session C: July 8, 2019- August 16, 2019
---
   MCLA students will be billed for their summer courses on May 1.  For all other students, payment is due at the time of registration. Financial assistance for summer courses may be available to those who qualify. Please contact the Office of Financial Aid.  For more information about summer housing options, visit  our Residential Programs and Services Summer Housing page.
---
Additional summer programming options include:
---