Convocation 2019
Tuesday, September 3, 2019, 12:00 p.m. 
Featured Speaker
Sarah Murphy '15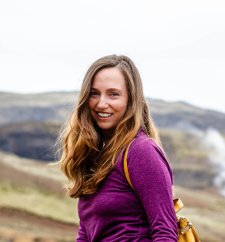 Sarah fell in love with MCLA the moment she took her first tour, and has been finding excuses to come back ever since graduation.  In December of 2014, she graduated a semester early, cum laude, with a Bachelor of Arts in English/Communications, with concentrations in Creative Writing and Film Studies.  Now, she flourishes in various industries simultaneously as the co-owner of two businesses, a student affairs professional, and as a new member of MCLA's Alumni Board of Directors.
As a student Sarah earned multiple athletic and academic accolades, including MVP for the Women's Tennis team for three seasons, NAC Player of the Week, induction into the Lambda Iota Tau (ΛΙΤ) Honor Society, Dean's List and MASCAC All-Academic Team multiple semesters, served as the team's captain, NEAC All Conference First Team Singles, NEAC All Conference First Team Doubles, and NEAC All Tournament Team.  Sarah contributes her success to two factors: MCLA's preparation for what's to come, and her mom.
Sarah now holds her Master of Science in Education degree in College Student Services Administration, where she now works to tackle issues surrounding student wellness and the holistic student experience. Her interest in the field began early as a Peer Advisor, Academic Resource Assistant, Program Coordinator for H.A.L.F. Times, and student worker in the Athletics Office.