Overview of the Community Health Education Major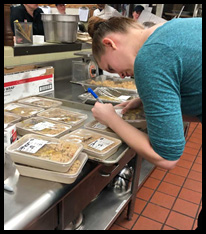 Community health education is an interdisciplinary program that trains students to be the front-line leaders on the front-line of public health locally and nationwide. Community Health is population based and focuses on the promotion and protection of health as well the reduction of health disparities thereby improving the quality of life. Students in this program will acquire the tools to be effective educators and advocates through the study of social theories, biological basis of disease and the analysis and implementation of policies and communications strategies that influence the health status of individuals, communities, states and the nation.
The acquired knowledge and skills enable students to apply for the Certified Health Education Specialist (CHES) certification exam upon graduation. Health Educators need a bachelor's degree and often employers prefer this credential. 
Why is Community Health Education Important?
With an aging population, abysmal maternal mortality rates, increased prevalence of many chronic disease compounded by escalating medical costs, there is a demand for community health educators who develop and implement strategies that address the health needs of the public.
Health educators:
Have job security. The Bureau of Labor Statistics predicted an increase in employment opportunities by 16% from 2016-2026, faster than the average for all occupations
Reduce the costs of premature deaths and disability. As a health educator, you will teach the public about healthy practices and behaviors that minimize costly chronic conditions and medical procedures
Are the leaders in addressing health disparities and improving the quality of life
An undergraduate major in community health education is excellent preparation for those planning to pursue graduate or professional studies in the public health and/or clinical health professions.

Curriculum
Many of the courses are taught by faculty which houses the major in Community Health Education. Related majors in the department are Biology and Health Sciences, and students in Community Health Education can earn a minor in Health and Society.
The Community Health Education program includes courses from a variety of fields, including biology, psychology and sociology. The required courses are as follows:
HLTH 150 Introduction to Community & Public Health (3 cr)
HLTH 200 Health Promotion & Planning (3 cr)
HLTH 310 Environmental Health (3 cr)
HLTH 540 Internship in Community Health Education (3 cr)BIOL 105 Human Biology (3 cr) OR both BIOL 342 Anatomy & Physiology I (4 cr) and BIOL 343 Anatomy & Physiology II (4 cr)
BIOL 150 Introduction to Biology I: Cells (4 cr)
BIOL 250 Nutrition (3 cr)
BIOL 312 Epidemiology (3 cr)
BIOL 412 Research Methods in Epidemiology (3 cr)
MATH 232 Introduction to Statistics (3 cr)
SOCI 100 Introduction to Sociology (3 cr)
Three Health & Society electives (3 x 3 cr)
Two Psychology electives (2 x 3 cr)
MCLA in 4

A sample 4-year plan showing a possible sequence of courses in this major.
 In addition, MCLA in 4 plans are available with the 
Public Health
, or
Health and Society
minors.
 
Internships & Research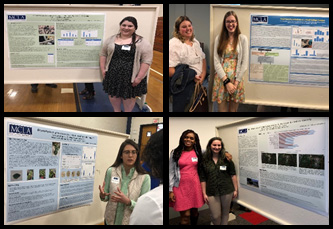 An internship is a required component of the Community Health Education degree. Through this experience, students will gain hands-on experience in implementing a community health project. Below are some of the locations that hosted our interns
Berkshire Area Health Education Council (AHEC)
North Berkshire Community Coalition (NBCC)
Community Health Program (CHP)
Berkshire Arc
Berkshire Family And Individual Resources (BFAIR)
Students are strongly encouraged to participate in independent research, additional internships and other experiences that emphasize independent work and demonstration of professional skills. Students can complete additional internships beyond the one required for the program, and students can start working with faculty on research projects as early as their first year at MCLA.
 
Frequently Asked Questions
 
Careers
Community Health Educators are employed by a variety of institutions, including hospitals, medical clinics, workplaces, non-profit organizations and governmental organizations. Employment of Health Educators and Community Health Workers is projected to grow 13% from 2014-2024, faster than the average for all occupations, and as of May 2015 Massachusetts was one of the top five states for employment of community health workers.