Careers
Environmental Studies majors are in demand in fields such as:
Research
Government
Politics
Teaching
Commercial business
Law


Profiles of our Graduates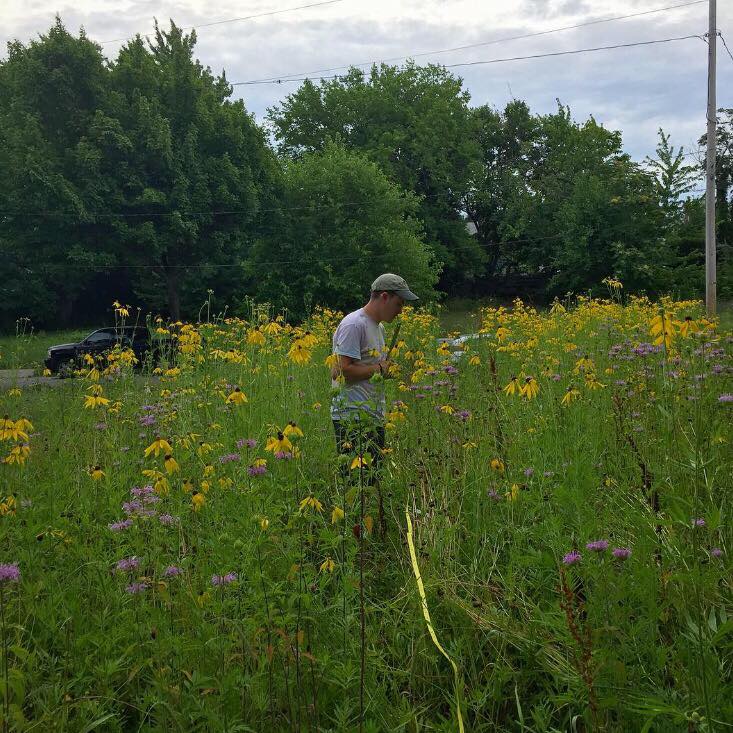 Michael Friedman '18
During my time at MCLA I completed two internships with local conservation-based nonprofits, worked with Dr. Eric Doucette on plant systematics research, and worked as a field and lab technician for an urban landscape ecology lab at The Ohio State University. These experiences, along with my classes, were essential for my experience as an undergraduate student. After graduating from the Environmental Studies program with a minor in Biology from MCLA, I was accepted into a Masters of Biological Sciences program at Wright State University in Dayton, Ohio. At Wright State, I work in a lab that is focused on plant-insect interactions, specifically the interactions between emerald ash borer and it's host trees. For my thesis, I will be analyzing the physiological defense mechanisms of a novel host, white fringetree, and comparing them to black ash, a known host of emerald ash borer. The goal of this research is to elucidate information about white fringetree defense, while also adding to the growing body of knowledge regarding the responses of hardwood tree species to insect pests.


Taylorjae Taber '17
Immediately after graduation I moved to West Yellowstone, Montana to start my, at the time, second summer as a seasonal Animal Keeper at the Grizzly & Wolf Discovery Center. I was hired on as a year-round keeper at the end of the summer. My job focuses on the husbandry, stimulation, and care of the 7 Grizzly Bears, 6 Gray Wolves, an array of raptor species, and an Uinta Ground Squirrel colony. Our message and main goal at the Center is to give these non-releasable animals a second chance here in a captive setting and to educate the public on the importance of bear safety, coexistence, and how to avoid animal-human conflicts that landed our collection of animals in captivity to begin with. On exhibit we strive to use natural enrichment and habitat design that stimulates natural behaviors and simulates the animals natural environments. We are an absolutely no contact facility in order to keep the animals as wild as possible with as little human interaction as possible. As a keeper I am privileged to be able to get within inches of these animals through mesh to care and clean. My favorite part of my job is to be able to watch the animals interact and display natural behaviors in response to an enrichment item I created or gave them. I love this job and the area! I live a mile from the west gate of Yellowstone National Park!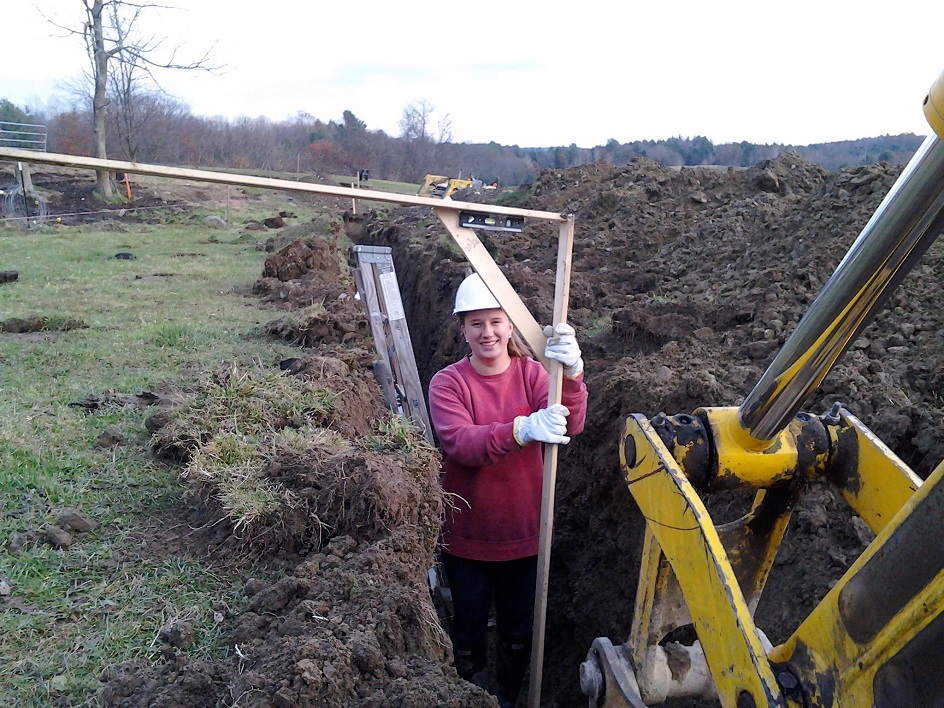 Amber Luke '15
I started working with Rensselaer County Soil and Water Conservation District in New York State in January 2016. I find that my degree has helped me tremendously with a variety of tasks at my job, from giving advice on the soil types in the area to identifying plants for a producer. Knowing the basics in soil structure and water quality have helped me to identify resource concerns in the field. All the hands-on experience from the ENVI labs has made me more comfortable going in the field alone in order to take soil samples, assess resource concerns, and assess the problem. I use GIS software every day, and I have found that I am very thankful for the GIS course that I took at MCLA. My day to day activities include making maps on GIS, surveying, making designs, soil sampling, hydro-seeding/mulching, renting out the no-till drill and technical assistance for projects. Some of the projects that I work on include, but are not limited to, manure storage, access roads, fencing, water systems, stream crossings, culvert replacements and covered barnyards. At my job, we work hand-in-hand with the Natural Resources Conservation Service (NRCS) and Farm Service Agency (FSA) to support our farmers and protect the natural resources of the county.
Jason Brown '14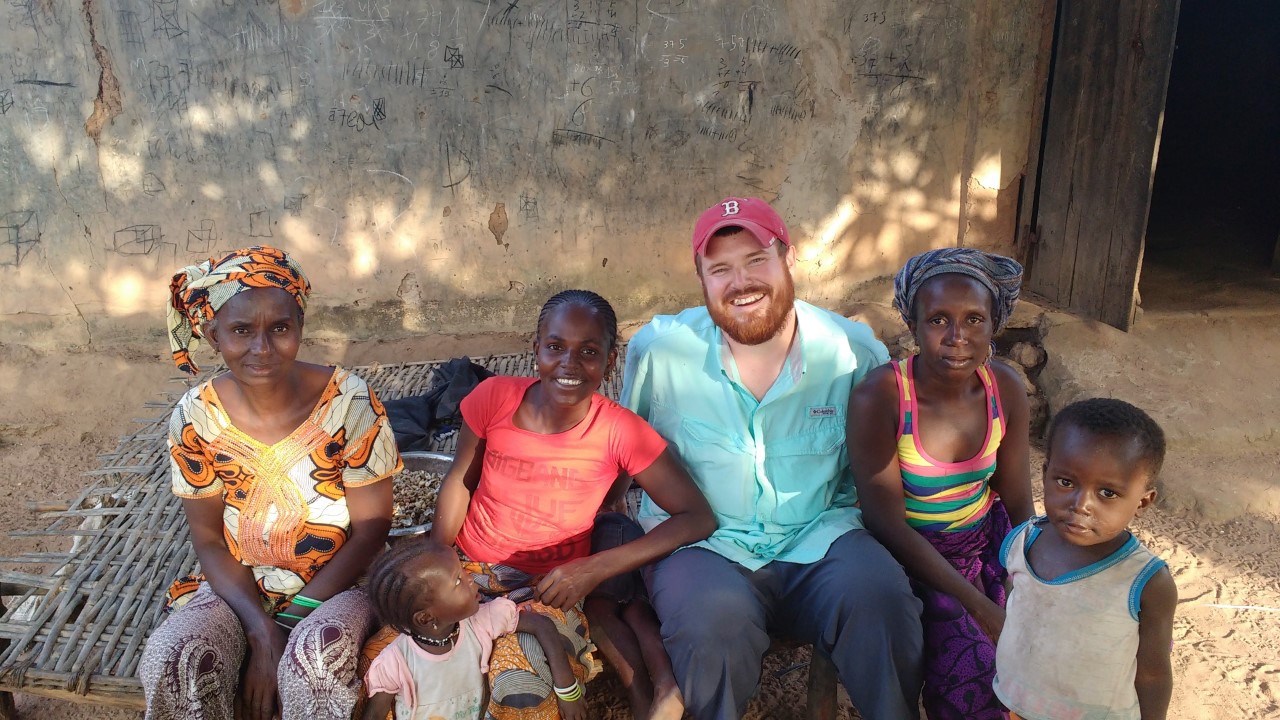 I write this from the Peace Corps in Senegal, where I have been for nearly four months. I am building social capital in my community, getting to know my family more and more and continuing to work on my language. The official language here is French but the most widely spoken is Wolof followed by Pulaar. I am learning the Fulakunda dialect of Pulaar. The village is large with about up to 1000 people seasonally at its peak (which is right now peanut harvesting). The harvest this year was very poor due to lack of rainfall.
Web Article: Alumnus Applies Agroforestry Technologies in West Africa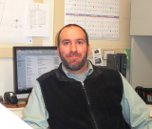 Nate Joyner '13
I have found that my degrees in Environmental Studies/Science were very helpful to  my job in land use planning. Topics such as Env. Law, and Government and Env. Policy  helped provide an understanding of the foundations and history of the land use  regulations I must now understand and navigate, while topics like Geology, Ecology, and River Systems etc., have given me a fundamental understanding of the real world  factors which necessitate the regulations and the science upon on which the policies are built. In general I would say the philosophy of the department also engenders a  methodical, comprehensive, "ecosystem" approach to problem solving which I think is  a beneficial in any field. After Nate graduated in December 2013 much of his work  involves interactions with individuals or businesses applying for permitting under local and state land use regulations, such as the Wetlands Protection Act (WPA), MESA, MEPA, Chapter 21E, and local zoning and licensing regulations. As Floodplain Coordinator for the City he interacts with the state and national floodplain insurance programs operated by MEMA and FEMA, making sure the City maintains the standards of those programs and assisting residents who are attempting to determine if they are in a floodplain or navigate the floodplain map amendment process. 
Ariana Chiapella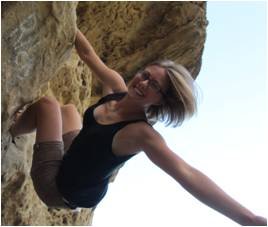 '12  
After graduating in 2012, Ariana directed the Leaders-In-Training program for the Massachusetts Audubon Nature Center. Working with teens aged 14-16 from Boston, Ariana created lesson plans, activities, and field trips oriented around environmental education. She is currently working in California for the Watershed Stewards Project doing water quality monitoring, habitat assessment, invasive species removal, native plantings, trout and salmon population monitoring, data analysis, report writing, volunteer outreach and recruitment, and environmental education in elementary schools. In her free time, Ariana loves to get out climbing.
Amanda L'Etoile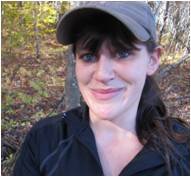 Amanda started as an intern with the Berkshire Natural Resources Council (BNRC) in January 2010. In addition to building a trail on the Hoosac Range, Amanda launched a service-learning program with Drury High School in North Adams, and in the spring she started a program of afterschool and summer field trips in cooperation with the city's public schools. Amanda started working full-time for the BNRC in October, 2011. There, she coordinates community engagement and outdoor experience programs, and provides essential help to their land and trail stewardship work.
Christine Amor '11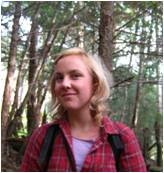 Christine graduated from MCLA's Environmental Studies Program in spring 2011. She is currently serving as an AmeriCorps member in Juneau, AK, where she is an assistant naturalist at Discovery Southeast, a non-profit, hands-on education center. At DSE, Christine leads early dismissal day hikes, where children get to explore and learn about the nature in their own backyards. Throughout the year children also have the opportunity to go out with the Discovery Southeast naturalists into trails they do not get to experience everyday. There is time for climbing peaks, visiting nearby glaciers and seeing some great wildlife along the way! Nature Studies are going on throughout the year in Juneau's elementary schools, where Christine educates children about vital aspects of plant life, local geology, southeast's wildlife, natural history, and nearby edibles. Nature study incorporates outdoor exploration throughout the seasons, with a strong emphasis on independence and creativity in Southeast Alaska's intertidal and forested environments. Check out Discovery Southeast's website www.discoverysoutheast.org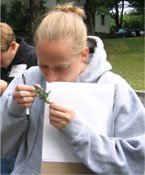 Betsey Willis
I teach 6th grade science at the South Middle School in Braintree, MA. I graduated with my Master's of Education. I completed an Educating for Sustainability program as part of the Experienced Educators program at Antioch University New England in Keene, NH. I am on the Board of Directors for the Massachusetts Environmental Education Society and the Massachusetts Association of Science Teachers.
MCLA gave me a lot of hands-on experience and training. The small class sizes allow individualized instruction from professors and meaningful experiences outdoors and in the lab. Professors model how to use the outdoors with students and how to manage a lab. This has been helpful in my teaching. I work hard to provide hands-on, experiential learning for my students.
Dan Harris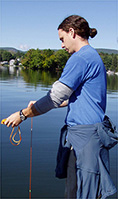 I currently work as a field technician for Berkshire Environmental Consultants, Inc., in Pittsfield, Massachusetts, where I conduct ambient air sampling, stormwater monitoring, and emissions monitoring.  Our job is to ensure federal and state regulatory compliance for our municipal and industrial clients.
MCLA's Environmental Studies program gave me a comprehensive introduction to the evolution and goals of the regulatory framework that defines my everyday work. Courses like Environmental Policy and Environmental Law helped to illuminate some of the complexities of major environmental legislation and court decisions, while lab courses such as Methods in Research provided hands-on opportunities for learning proper field techniques.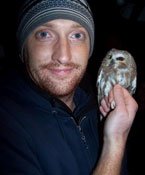 Mike Gromacki
I had the opportunity to be a part of a Saw-whet owl banding project at Hopkins Memorial Forest. We captured, banded, and released Saw-whet owls for migratory research. This was one of the best projects I have ever participated in as it will help prepare me for graduate school. My hope is that future Environmental Studies undergraduates will follow in my footsteps, adopting this operation as their own, as it is a wonderful educational experience available to MCLA students. See how many owls were banded.
Ben Todd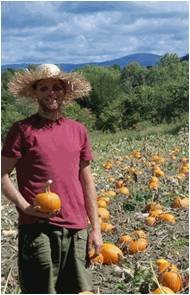 As a participant in a full farm season apprenticeship at Caretakter Farm in Williamstown, MA, I assist in the operation of a CSA that serves 250 families with shares of organic vegetables and fruit as well as offering eggs and meat raised on the farm. My duties are widely varied and range from raising over 50 vegetable crops from seeds to harvest, tending chickens, goats, and pigs, understanding dynamics of soil health and compost, and understanding how all of these fit into a solid business model. Everything I do here is in the spirit of learning by doing. I live on the farm with Don (the farmer) and his family and three other apprentices and this is just as much an experience in farming as a lesson in community living. 
Every task I have undertaken here is building upon a body of knowledge gained through my life experience thus far. My appreciation for the beauty of a working, self-feeding, and truly sustainable system of the small farm is underscored by the broad range of topics I studied in the Environmental Studies program at MCLA. Farming is a dynamic profession demanding physical stamina as well as creativity, vision, and business savvy intelligence. While farming, food, and business were not things I studied directly at MCLA, the varied nature of the program allowed me to think critically about where my energies could be applied, for the benefit of the world and for my personal satisfaction. My appreciation for the beauty and importance of small farms like Caretaker was drawn out through my experience at MCLA. My time in college opened up my view of the world rather than driving my focus down a pointed path, and that I believe is what makes the Massachusetts College of Liberal Arts unique.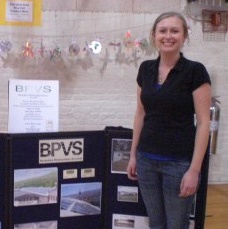 Becca Knights
Currently I am employed at BPVS (Berkshire Photovoltaic Services) in Adams, MA as the project manager. I started working at BPVS three years ago with an internship while enrolled at MCLA in the Environmental Studies Program. The internship consisted of a kWh analysis project. My main task was to estimate how many kWh's a nominal 1 kW system will produce, based on past BPVS customer kWh readings. MCLA prepared me for this internship greatly by allowing me to participate in many labs where I learned how to critically analyze large amounts of data, which at first glance can be very overwhelming.
I enjoyed how enthusiastic the professors were about the Environmental Program. The department was filled with professors who not only believed in what they teach, but live it every day.  My professors helped closed the gap between college life and the professional world by keeping us updated with volunteer, internship and job opportunities. I genuinely enjoyed my time at MCLA and appreciate everything I learned while I was there.