Paul Nnodim, Ph.D
Professor, Philosophy
About Me
Professor Paul Nnodim holds a Ph.D in Philosophy, English, and American Studies from Johannes Gutenberg University Mainz, Germany. 
He is very passionate about teaching. His research interests include contemporary theories of justice, continental philosophy, corporate social responsibility (CSR), and  African philosophy.
He is the author of three scholarly books, two children's books, numerous articles, and book chapters. 
Professor Nnodim's works have been honored with both international and local awards, such as the American Philosophical Association's Edinburgh Fellowship Award (2010-2011); The International Award for Excellence in interdisciplinary social sciences by The International Journal of Interdisciplinary Social Sciences (2007); and the MCLA Faculty Research Award (2006), etc.
Selected Publications
Books: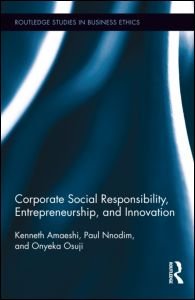 Corporate Social Responsibility, Entrepreneurship, and Innovation
New York: Routledge (2012 & 2015)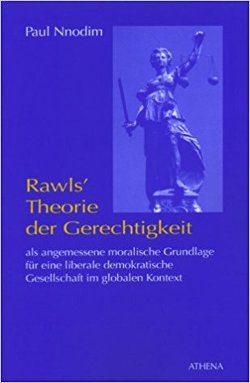 Rawls' Theorie der Gerechtigkeit (Rawls's Theory of justice)
Oberhausen (Germany): Athena Verlag (2004)
Articles and Book Chapters:
"College Accessibility Based on Gender, Race, and Socio-economic Identities." -forthcoming (with Katherine Duval)
"Justice as Fairness and Ubuntu: Conceptualizing Justice Through Human Dignity" forthcoming (with Austin Okigbo)
Kant's Transcendental Idealism and the "Death" of Metaphysics" Thesis XII, 2018 forthcoming
"Utilitarian Dilemmas in the Literature of Scapegoats." Thesis XII, 2016
"The Concept of Person in African Philosophy." In: Life, Body, Person and Self: A Reconsideration of Core Concepts in Bioethics from an Intercultural Perspective. Graetzel and Guhe (Eds.), Freiburg: Karl Alber, 2015
"Boko Haram, Fuel Subsidy Removal, and the Chatter About Civil War." com, 2012
"Abuja, Omelas, and the Burden of Denial." Sahara Reporters, 2011
"Nigerian Leaders Under the Veil of Ignorance: Justice, Peace, and Good Governance" The Leader, 2011
"Corporate Social Responsibility in Supply Chains" Journal of Business Ethics, 2008 (with Kenneth Amaeshi)
"Corporate Control and Accountability in supply chains of Multinational Corporations: Clarifications and Managerial Implications. International Centre for Corporate Social Responsibility (ICCSR), Nottingham University Business School, England, UK, 2007 (With Kenneth Amaeshi)
"Revisiting Rational Choice and Rationality Debate in the Social Sciences" The International Journal of Interdisciplinary Social Sciences, 2007 (with Kenneth               Amaeshi and Bongo Adi)
"Husserl and Heidegger on the Meaning of Phenomenology" Thesis XII, 2007
"Global Justice and the Absence of Universal Morality: Rawlsian Perspectives on International Relations and Human Rights" The Mind's Eye, 2006
"Rawls' Theorie der Globalen Gerechtigkeit und die Notwendigkeit einer rueckwirkenden kulturellen Legitimation fuer Menschenrechte." In: Gerechtigkeit: Auf der Suche nach einem Gleichgewicht ed. Neumaier, Sedmak und Zichy. Frankfurt a. M: Ontos Verlag, 209-225, 2005
"Public Reason as a Form of Normative and Political Justification." The South African Journal of Philosophy, 2004