---
Are Youth Sports in Crisis? An MCLA Professor and Her Students Look Beyond the Headlines
07/30/20
If you were to read a popular press book about the state of youth sports, you would think the situation needed immediate attention. According to some recent tomes, youth sports are in a crisis and parents are partly to blame. Their rude, aggressive, and overbearing antics are allegedly making the sports field a dangerous place for kids to be and the fear is that this might stop other parents and children from signing up to play.
"I read about 15-20 popular press books on the state of youth sports during my sabbatical," said Dr. Maria Bartini, MCLA professor of psychology. "They painted a pretty dire picture, but academic literature paints a picture of positive contributions parents are making. So why are we seeing such a negative view from the popular press?"
Bartini and her students decided to find out for themselves which scenario was more likely to be true. She and her Fall 2018 Research Seminar in Psychology class sent out surveys to youth sports organizations across the country asking parents about their behaviors and attitudes at youth sporting events. They received responses from 23 different states. (read more)
---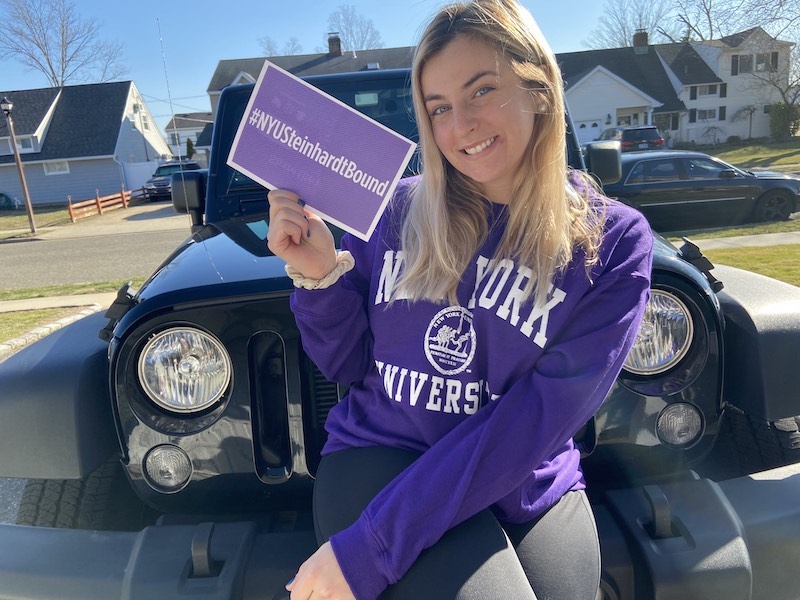 MCLA Admissions Ambassador Gains Entry to Her Own Dream Program
04/21/20
After she graduates in May, Alyssa Keegan '20, a psychology major, will be continuing her studies at New York University. The Long Island, New York, native has been accepted into NYU's master's in counseling program.
"NYU is my dream school," said Keegan. "It's a good school and it's close to home. It's actually the only school I applied to," she said. "That's where I wanted to go and I was going to make it happen!"
The active senior has been making things happen at MCLA for four years. In the last two years, she has served as an Admissions Ambassador. Ambassadors provide tours of the campus for prospective students, host open houses, and co-host three Accepted Students Days each year, where future Trailblazers can hear directly from President Birge and faculty members, sit in on a college class, learn about MCLA's many clubs and activities, and eat lunch in the Amsler Campus Center. (read more)
---
Read about Research, Internships & Careers, and Internship Placements.
---
As a Psychology major, you are encouraged to:

Expand on classroom experience by conducting, writing about, and presenting research under faculty direction.
---
Why MCLA is Different
Working with faculty members who are published scholars, you have opportunities to co-author professional articles and give presentations at regional and national psychology meetings. You are encouraged to participate in MCLA's annual undergraduate research conference and to join the student-run Psychology Society, which sponsors field trips, activities, and presentations. In addition, you can join other students who have received recognition and funding from the national Psi Chi organization. The MCLA chapter of the Psi Chi International Honor Society in Psychology was installed in December 2002 under the leadership of Dr. Peggy Brooks.
Through a cooperative program with the New England Center for Children, a premier treatment and research center for autism spectrum disorders, you can spend a semester working directly with children under the close supervision of Center personnel. Our Behavior Analysis minor satisfies the coursework required for certification as a board certified associate behavior analyst.