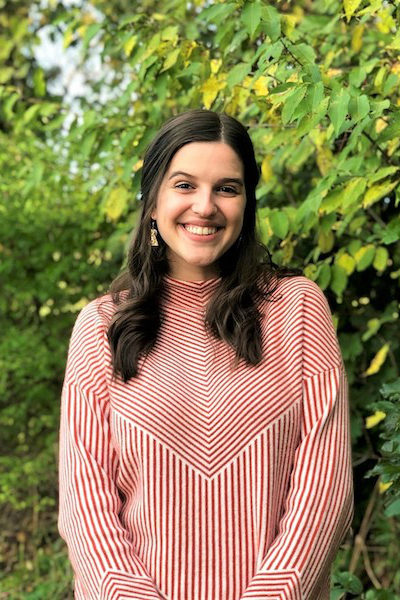 Kayla Wendling '14 Found Her Passion, Then Made it Her Career 
There are many paths you can take after earning a degree in psychology, and there are many ways the skills you've learned can be of service to others. After graduating from MCLA in 2014, Pittsfield, Mass., native Kayla Wendling used what she learned in her MCLA classes to pinpoint what she was most passionate about and where she would be able to make the greatest impact. 
Wendling credits MCLA, its professors, and their creative classes with helping her figure out where her passions lie. "MCLA really opened up my eyes to see there was so much more out there," she says. (read more)
---
A manuscript describing a project conducted in the vivarium has been accepted for publication in the Journal of the Experimental Analysis of Behavior, my field's flagship journal. Recent graduates Amanda Hoag and Taylor Manning will receive acknowledgements for their assistance with data collection.
Byrne, T., & Poling, A. (2017).  Behavioral effects of delayed timeouts. Journal of the Experimental Analysis of Behavior.
Read about Research, Internships & Careers, and Internship Placements.
---
As a Psychology major, you are encouraged to:

Expand on classroom experience by conducting, writing about, and presenting research under faculty direction.
---
Why MCLA is Different
Working with faculty members who are published scholars, you have opportunities to co-author professional articles and give presentations at regional and national psychology meetings. You are encouraged to participate in MCLA's annual undergraduate research conference and to join the student-run Psychology Society, which sponsors field trips, activities, and presentations. In addition, you can join other students who have received recognition and funding from the national Psi Chi organization. The MCLA chapter of the Psi Chi International Honor Society in Psychology was installed in December 2002 under the leadership of Dr. Peggy Brooks.
Through a cooperative program with the New England Center for Children, a premier treatment and research center for autism spectrum disorders, you can spend a semester working directly with children under the close supervision of Center personnel. Our Behavior Analysis minor satisfies the coursework required for certification as a board certified associate behavior analyst.