Program Details
The Major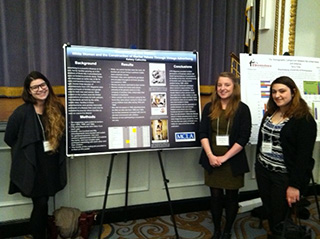 The Sociology major is extremely flexible and caters to your individual interests. It consists of 39 credits, including:
SOCI 100 Introduction to Sociology (3 credits)
ANTH 130 Introduction to Sociocultural Anthropology or ANTH 140 Peoples of the World (each 3 credits)
MATH 232 Introduction to Statistics (3 credits)
SOCI 312 Sociological Theory (3 credits)
SOCI 331 Methods of Social Research (3 credits)
SOCI 321 Race and Ethnic Relations or SOCI 441 Social Stratification (each 3 credits)
ANY 300 level or higher Sociology Elective (3 credits)
Six departmental electives (18 credits)
Minors
You can minor in:
        Anthropology

        Child and Family Studies

        Criminal Justice

Social Work

Sociology
Social Work & Criminal Justice Practitioner Series
This series taps into the rich experience of area social work and justice system professionals to inform upper level MCLA students about contemporary issues and methods in the field. Practitioners offer courses in specialty areas of social work and criminal justice, providing a mix of theory and practical wisdom developed over years of experience. Sample courses include School Social Work, Juvenile Court, Correctional Social Work, and Substance Abuse Treatment Services.
Service Learning
Service learning is an integral part of many courses, where you learn by actively participating in service to the community. Academic learning is reinforced by various methods of reflection such as writing or reading assignments, logs or journals, and class discussion. Community service puts your leadership abilities and civic interests to work while you help address genuine needs in the community. Instructors tie projects to specific learning goals and objectives.
Service Learning Examples
A student in a social work course organized a street hockey program at a local youth center.
Students in anthropology courses worked together to offer a "Hunger Banquet" to the college community, showing how food is unequally distributed throughout the world.
A student in a juvenile delinquency course helped youth on probation who were assigned to a community social skills program.
A group of students developed a support program for foster parents and the children in their care.
Students in a community organizing course created a sociology club to sponsor speakers