Campus Housing
Berkshire Towers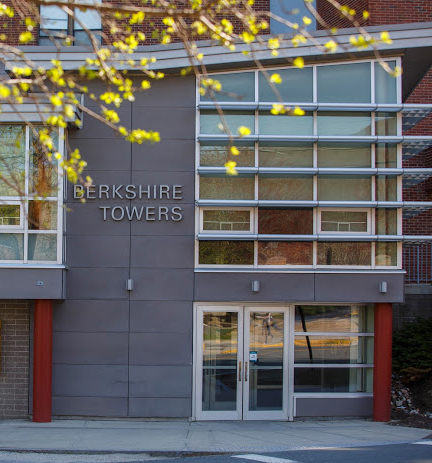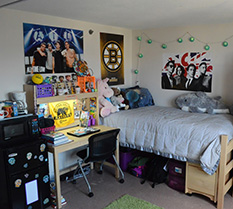 Berkshire Towers is a suite-style, twin-towered residence area. Each floor of the Towers has three open suites. Each suite has three to five bedrooms, a bathroom and a lounge. The majority of rooms in the Towers are doubles, however, a limited number of single and premium single rooms are available. Berkshire Towers is smoke- and tobacco-free and alcohol-prohibited.

Hoosac Hall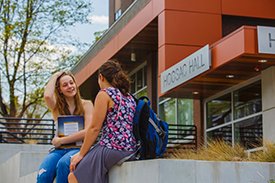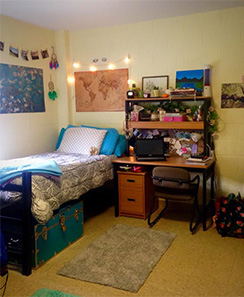 Hoosac Hall houses the majority of freshmen and is ideal for students who prefer living in a traditional residence hall setting. There are seven residential floors in Hoosac Hall. Each floor houses 26 - 38 students in double, single and premium single rooms. Each floor has three bathrooms and two lounges. Hoosac Hall is smoke-and tobacco-free and alcohol prohibited.
Flagg Townhouse Apartment Complex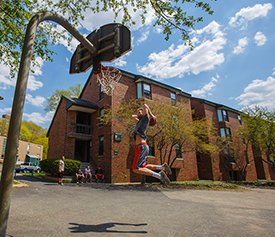 The Townhouses are reserved exclusively for transfers and returning students who prefer apartment-style living. Four to six students share an apartment with a full kitchen, a living/dining area and private bathroom facilities. Rooms within each apartment are designed to accommodate one or two students. The Complex is a smoke- and tobacco-free environment and alcohol consumption is limited to apartments where all residents are 21 and older.
 * Videographer/Editor: Veronica Colacurcio, Class of 2016; Producer: Griffin Labbance, RPS