Class Trip Changes Career Course              
02/15/17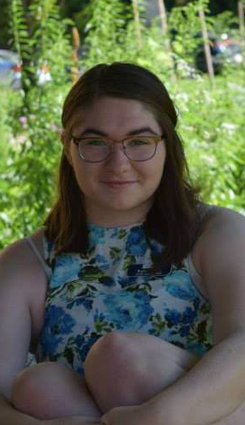 As a freshman, Rachel Durgin '18 of Winchendon, Mass., thought she had her career all figured out. At the time, she intended to major in business administration with concentrations in events and sports management. However, a trip to South Florida that first year at college changed everything, and she switched to environmental studies the following semester.
Now, she plans on a career in environmental education. "I would love to work in an education center for the Audubon Society, or even a national park," Durgin said.
As a high school senior, she also thought she knew where she wanted to go to college, but a visit to MCLA changed that, as well.
"I had visited a few schools before MCLA, and I thought I knew what my top school was. I came for a tour on a whim and fell in love. MCLA immediately jumped to my first choice school. I felt so comfortable walking on campus, and I could see myself loving it here."
Durgin is happy she chose MCLA, and recommends the College – and the environmental studies program – to prospective students.
"I walk into an environmental classroom and I sit next to some of my best friends in every single class. My professor walks in and already knows me by name and remembers me from my freshman year. If you want to be a part of a program with people who share your interests, who work together and laugh together pretty much constantly, the MCLA environmental studies program is for you."
The faculty, Durgin said, are best part of the program, because of the way they support each student and care for each one's future.
In addition to the two trips she's taken with MCLA to Florida to study the ecosystems in the southern part of that state, Durgin is the student volunteer coordinator at MCLA's Center for Service, and the president of the National Residence Hall Honorary, which is an honor society made up of the top 1 percent of resident students on campus.
She also is a member of the Residential Programs and Services Recycling Committee, which focuses on education within the residence halls' recycling programs, and creates new initiatives to assist with their goals.
"Each activity that I participate in helps me in a different way," Durgin explained. "I am more engaged. No one wants to just sit in their room at the end of the day, doing homework all the time. My activities have provided me with friends to do homework with, and a reason to stay on campus."
Although she finds environmental studies to be a somewhat demanding field, "I would rather be challenged every day for the rest of my life than do something that comes easily to me. The challenge is what makes it interesting: I do not think I could ever lose interest."