Alumna to Earn MBA in her Fight against Homelessness
08/09/18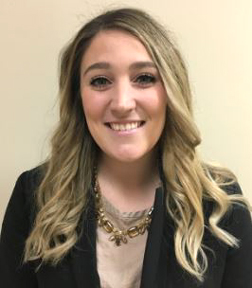 Audra McMahon '17 utilized the College's degree completion program to finish her degree, with a major in interdisciplinary studies and a focus on leadership. This fall, she will continue to study at MCLA when she begins work on her Master of Business Administration (MBA) degree.
"I see human services as my life's work and want to be as well prepared to understand and to interact in this environment as I can," she said. 
McMahon, a case manager at Soldier On – an organization that's committed to ending veteran homelessness – meets with veterans who have become homeless or who are at imminent risk, to determine their eligibility for services that result in permanent housing, or to prevent homelessness from occurring.  
"I have a passion for the work I do and for social justice. I decided to enroll in the MBA program because there is a business component to what that I do," she explained. "The agency must be managed on a day-to-day basis, and I want to have a deeper understanding as to how that is accomplished."
Earning her MBA, she said, seemed like a natural next step to achieve that purpose. McMahon particularly enjoyed the cohort format that's part of the campus's degree completion program, and wanted to continue to learn in that setting.
"Every person in my class brought something to the table that I could relate to or something that I could learn from," she said. "Throughout the journey, faculty came and went, but my classmates and advisor were a constant. They were the people who would pull me through when I needed support and encouragement. We each brought our own unique life experience into the environment, including our strengths and our challenges, and supported each other every step of the way."