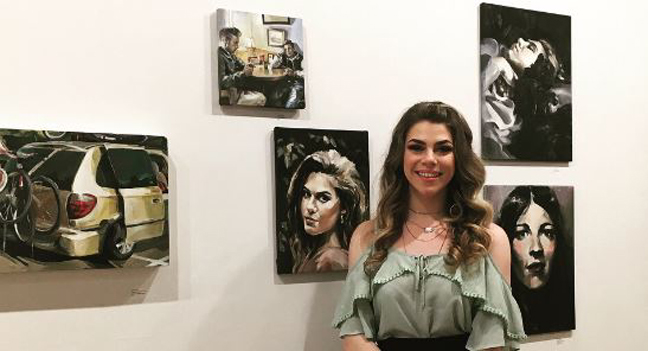 Above, Halie Smith '18 with some of her artwork. Below (from top to bottom), Daniel Heinen '18; Alexander Switzer '18 with MCLA President James F. Birge and Michael Obasohan '11; Jackie Ordway '18; Messaoud Kerris '18; Izzy Heltai '18; and Kaitlin Wright '18.
New Jobs, Internships, Master's Programs: 2018 Grads Take on the World
06/06/18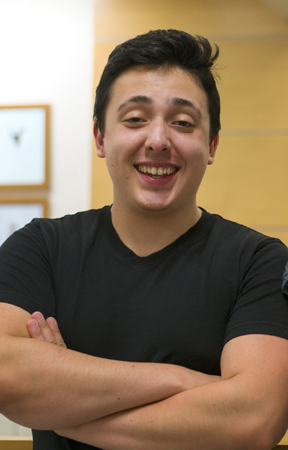 There's no limit to where an MCLA education may take our students. We are proud of our newly graduated Class of 2018, who are on their way to great things with prestigious first jobs, admittance to top graduate schools, and exciting new internships that will launch their careers.
From the moment he stepped on campus, MCLA faculty and staff who met biology major Daniel Heinen '18 knew he was going places. As a freshman, he used augmented reality technology to create an educational mobile application for smart phones and tablet devices. The app allowed students to scan an image and view detailed, three-dimensional models – such as those used in anatomy class. These 3D images appear to be part of the real world. The years that followed included many projects and participation in a number of programs. In addition, Heinen founded the virtual reality lab in the Feigenbaum Center for Science Innovation.
Next, Heinen will begin his career as a software engineer at Raytheon in Tewksbury, Mass., a position he secured after beating out other new graduates from across the country who attended several large, prestigious universities with renowned technology programs. His role at Raytheon – a government contractor that works with highly sensitive information – will revolve around building virtual training modules for weapon systems. He will be involved with similar technologies that he worked on in the MCLA Innovation Lab.
Alexander Switzer '18, who majored in computer science, also is headed straight to a new job. As a software engineer for General Dynamics in Pittsfield, Mass., he will write custom software solutions for the company's customers. As an undergraduate, he served several internships at General Dynamics, including last summer when he was the company's "LCS (Littoral Combat Ship) Systems Integration Intern Engineer," a position that provided "very valuable work experience," to prepare him to for this new position, he said.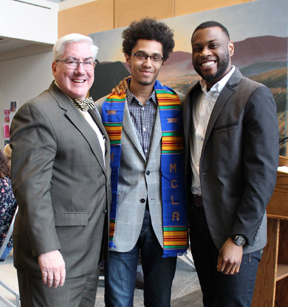 According to Switzer, MCLA was a great starting point for his career in computer science. "The cost, in comparison to other programs, is definitely a major plus, and I found myself to be much more well-rounded and knowledgeable than some of the people I interned with," from other colleges.
It was quite an accomplishment for Halie Smith '18 to be accepted Massachusetts College of Art and Design, for her Master of Fine Art degree in painting, a longtime goal. She's one of a select few to be accepted to the program. Although the school's bachelor's degree program is quite large, "Their graduate program is really, really small," Smith said. "There are only about 30 who are admitted to the program, and first preference is given to those who earned their undergraduate degrees there."
Smith, whose preferred medium is oil painting, attributes her success to the personal education MCLA provides. In addition to working closely with art professor Greg Scheckler to perfect her painting technique, she spent the past academic year as an intern for world renowned artist Stephen Hannock, who is best known for his landscape paintings. The internship was arranged by one of Smith's professors, Melanie Mowinski, associate professor of visual art.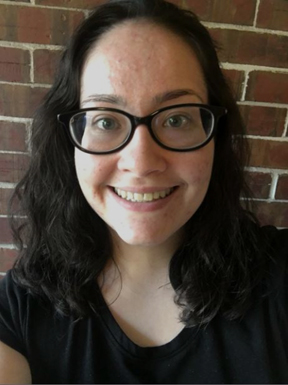 Jackie Ordway '18, an English/communications major with a secondary education licensure who aims to become a history professor, will enter the composition and rhetoric master's and Ph.D program at UMASS-Amherst in the fall. She will be a teaching associate through the university's writing program, and teach college writing each semester, which will pay for her full tuition and provide an annual $19,200 stipend.
Like Smith and Ordway, psychology major Rose Mastico '18 is headed to graduate school in the fall. She will attend Central Washington University in Ellensburg, Wash., to pursue her master's degree in experimental psychology, and join Dr. Ralf Greenwald in the Cognitive Neuroscience Lab. Her good grades at MCLA not only earned her in-state tuition, but also an assistantship.
The winner of this year's Psychology Department Award, Mastico completed her senior thesis, titled "Expanding the Definition of Love: Self-Report and EEG Analysis of the Complex Emotion." She twice served an internship as a research assistant at the Austen Riggs Center, a psychiatric treatment facility in Stockbridge, Mass. After earning her master's, she plans to pursue her Ph.D in neuroscience, on her way to her dream career as a research psychologist.
These are just a few Class of 2018 graduates who have shared what they will do next. Others who are off to great things include the following:
Biology
One biology student already is employed at the Berkshire Museum, working as an associate in its aquarium, as a result of her internship at the cultural venue. Besides the Berkshire Museum, recent internships for undergraduates in biology include Bright Ideas Brewing and the North County Veterinary Hospital, both in North Adams, Mass.
Other upcoming internships for 2018 biology graduates include botanical work with the United States Forest Service, coordinated through the Chicago Botanical Gardens. Other alumni are pursuing graduate work, such as the Ph.D program in biochemistry at SUNY-Upstate. Additional students who graduated with degrees in biology with a concentration in medical technology will take their medical technologist certification exams in June.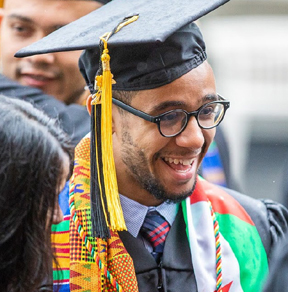 Business Administration
Graduates of MCLA's Department of Business Administration include Messaoud Kerris '18, who will head to Boston, Mass., to work as a solar consultant for Dvinci Energy.
Computer Science
In addition to Switzer, another new alum will work at General Dynamics in Pittsfield. And, two new graduates will work as software developers for Drive Dominion in Pittsfield, Mass. Another alumnus also will work as a software developer, for Crane Paper in Dalton, Mass.
Environmental Studies
Environmental studies students are also headed to great places. One alumna will be a park interpreter at Natural Bridge State Park in North Adams, Mass., and another is headed to Albany Pine Bush. An alumnus will earn his master's in forest ecology at Wright State University in Dayton, Ohio, an alumna will work at Mass Audubon Visitor Services, and another will begin work at the Cape Cod Natural History Museum.
Fine & Performing Arts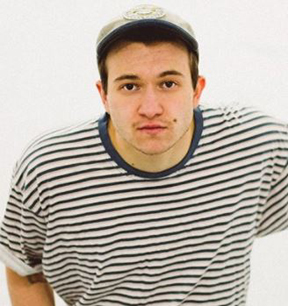 Fine & Performing Arts graduates also beat out applicants from across the country to fill nationally sourced internships. They include one alumna who received the inaugural year-long Performing Arts Management Fellowship at MASS MoCA, an acting intern at Williamstown Theatre Festival, and also an alumna who was accepted to New York City's Stella Adler Studio of Acting for their prestigious summer intensive program.
In addition, after serving multiple summer internships at the New England Carousel Museum in Bristol, Conn., Cassandra Lavoie '18 was hired as the museum's manager. And, independent musician Izzy Heltai '18, who soon will kick off a jam-packed summer tour, is one of 32 Grassy Hill Kerrville New Folk Finalists. He was selected from more than 600 entries from North America, Europe, Australia, and Japan, and performed at the festival in Kerrville, Texas, in May.
History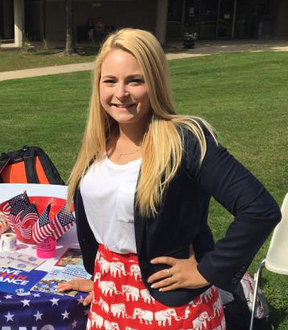 History graduates include Tianna Darling '18, who will serve a paid internship at Chesterwood in Stockbridge, Mass.; and Kaitlin Wright '18, a legislative aide at the Massachusetts House of Representatives, who will pursue her master's degree in political science at Boston's Suffolk University.
Interdisciplinary Studies
Students who graduated in interdisciplinary studies are headed in many directions, including to UMASS-Amherst's Department of Anthropology master's degree and Ph.D program, with a teaching and research assistantship and fellowship; to earn an M.Ed with teacher certification dual elementary/special education certification at Antioch University New England in Keene, N.Y.; and to a position as an educator with Massachusetts Audubon.
Math
One graduate of the math program will work for national corporation Drive Dominion, where he will write iPhone applications. Another, who recently began an online program in data analysis through Utica College, is working at Interprint in Pittsfield, Mass. Two other math alumni intend to apply to medical schools, and another will begin teaching math at a middle school in Bennington, Vt., this fall.
Psychology
In addition to Mastico, other Psychology Department standouts include those who will attend the University of Albany's master's program in mental health counseling, Simmons College to pursue a master's degree, and also the Worcester State University master's program in psychology.
Sociology, Anthropology & Social Work
While one alumna who was accepted into the UMASS-Amherst Ph.D program in anthropology is taking a one-year extension to participate in the Peace Corps, and another student will begin that same program at UMASS-Amherst this fall.