Working Hard and Inspiring Future College Grads: Emily Dessignue '14
09/26/18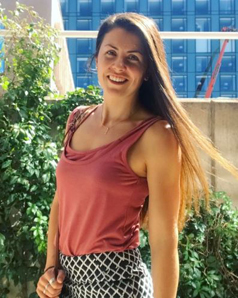 In her role as the director of business development in upstate New York for Cresa, a global commercial real estate advisory firm, Emily Dessignue '14 travels throughout the United States to find, qualify, and bring in business for the company.
A member of the board for the Capital Alliance of Young Professionals, the Executive Mentorship Committee of the Capital Region, and the Women's Business Council Membership Committee, Dessignue recently was honored with the Rising Star Award from Cresa, presented to those who are seen as the company's future leaders.
According to Dessignue, who studied public relations at MCLA, "To be believed in by so many people definitely is a huge motivator for me to keep working hard, set big goals for myself, and tackle them one day at a time."
Dessignue also volunteers for "Eureka!" with Girls, Inc. This unique, five-year program brings 8th to 12th grade girls – including many who aspire to be first-generation college students someday – to local college and university campuses for a STEM (science, technology, engineering and math) experience.
"I'm passionate about encouraging young adults, especially young females, to go after their dream careers," she said. "I can relate to a lot of the girls because, like myself, many of them will be the first ones in their families to get a college degree. I want to help, encourage and share as much knowledge as I can with them."
Dessignue hopes to bring a group of girls to visit the College in the near future.
"I'm super excited to have them come to MCLA, see the beauty of the Berkshires, get an idea of what college life is like, and learn about the different types of majors and career paths they can take," she said.