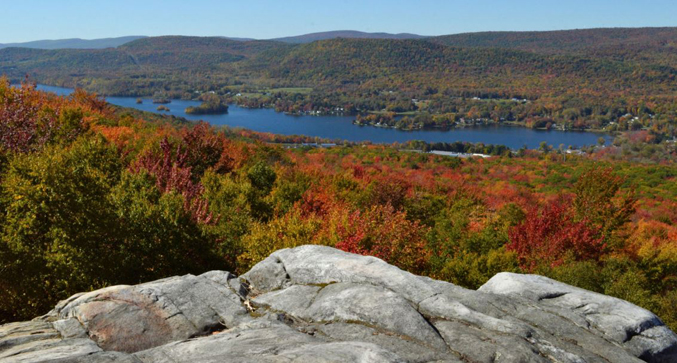 Above, a photograph of the Berkshires taken by Ben Mancino '14. Below, Mancino at the 2018 International Photography Awards in New York City.
Award-Winning Alumnus' Unique Lens on the Berkshires
01/16/19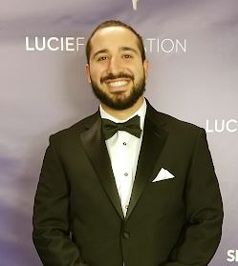 Just before his junior year at MCLA, arts management alumnus Ben Mancino '14 took advantage of an internship opportunity to serve as assistant gallery manager for the MCLA Berkshire Cultural Resource Center's DownStreet Art. The position proved to be pivotal to his work today as a professional photographer who captures the beauty of the Berkshires through his camera lens.
"I was in charge of curating and marketing the exhibitions of two separate artists," Mancino recalled. "The experience opened my eyes to the reality that I could one day operate and curate my own gallery exhibits."
Since then, his work has been on display in multiple group and solo exhibitions.
According to Mancino, his MCLA education unlocked opportunities that continue to propel his career forward. "The unique New England charm, inspiring mountains, and up-and-coming artistic energy lured me to North Adams," Mancino explained. Now, "I am able to travel to new parts of the world and transform rare moments into beautiful artwork."
The personal education he received at MCLA gave Mancino a variety of opportunities: he planned and executed events, managed an art gallery, and designed his own e-commerce photography website.
In addition, a Grants and Fundraising class gave him the confidence to apply for a matched-savings grant through MASS MoCA's Assets for Artists program. "The grant allowed me to create a traveling exhibit of photographs and helped fund a portion of my photography book, 'Welcome to the Berkshires,'" Mancino said.
"Welcome to the Berkshires," recently won second place in the "Nature – Book" category of the 2018 International Photography Awards. It's just the latest in a long list of awards and honors Mancino has garnered, including the People's Choice Award at the Sand Lake Center for the Arts Juried Show, and first place in the Shoot the Wild International Photography Contest.
To see more of Mancino's work, go to www.benmancino.com.