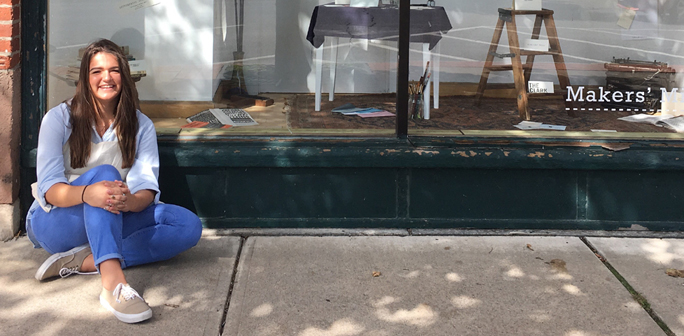 Student Arts Entrepreneur Starts Stationery Biz
 01/16/19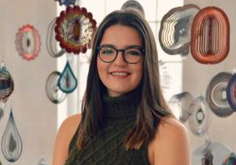 After assisting letterpress artist Melanie Mowinski, associate professor of visual art, with the "50 Card Project," Amanda Romanelli '19 of Bellingham, Mass., went on to serve a summer internship at Lever, Inc., a small business incubator in downtown North Adams. But she didn't stop there: Romanelli took what she learned from those experiences and went on to form her own letterpress stationery business.
"I created products, met with clients and businesses, sold the stationery, delivered products, everything! I did it all," Romanelli said. 
The stationery business was just the start. She often collaborates with The Artist Book Foundation, an international publishing company with offices at the nearby MASS MoCA campus. "I've printed bookplates for limited edition artist books, mounted bookplates and one-of-a-kind artworks into books," Romanelli said.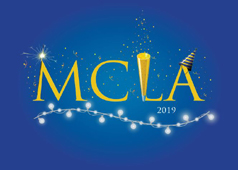 This year, Romanelli created MCLA's holiday card (shown right). She also participates each December in the "Made by Hand Holiday Art Show" at MCLA Gallery 51, where she sells handmade stationery and other artistic gifts. A letterpress instructor at the Makers' Mill in downtown North Adams for more than a year before it closed in late 2018, Romanelli regularly instructed other artists on how to print using a letterpress.
Soon, she will begin an internship this spring semester with Assets for Artists. Housed at MASS MoCA, the organization helps artists in all disciplines to strengthen their financial and business capacity through professional development workshops, coaching, working capital grants and micro-loan referrals, artist residencies, and support for artists who relocate to North Adams.
"All of these amazing opportunities, and more, are thanks to MCLA and the amazing arts community in North Adams," Romanelli said. "The variety of experiences I've had here have given me so much experience that I'm pretty much ready to do anything the art world throws at me."
An arts management major and art minor, Romanelli plans to remain in North Adams after she graduates from MCLA. To view her artwork, go to https://amandaromanelliart.com/.