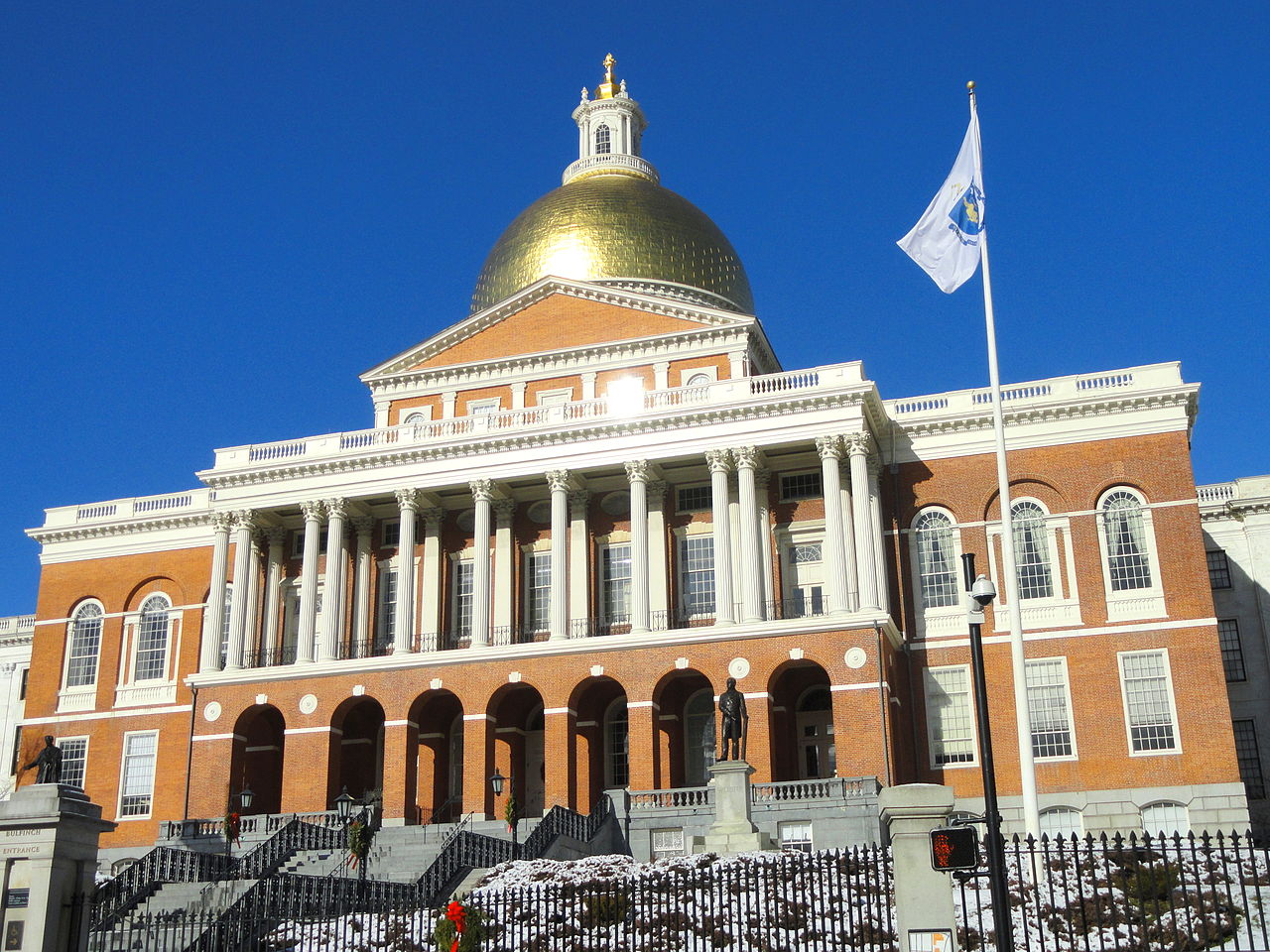 Students in MCLA's Degree Completion program drafted a bill, H.523: An Act Relative to Student Success, that was introduced in the State House by their professor, State Rep. Paul W. Mark.
When the Bill You Wrote in Class Goes to the State House
03/27/19
You go to college hoping you'll make an impression on the world someday. But do you ever really expect your work to be presented on the State House floor—even if a Massachusetts State Representative is your professor?
Last year, students in MCLA's Degree Completion program had that exact experience—their bill, H.523: An Act Relative to Student Success, was introduced in the State House in January by their professor, State Rep. Paul W. Mark.
How did it happen? In 2018, Mark taught an Inequality and Social Policy class in the degree completion program, meeting his students at the College's location in Pittsfield. After fielding a lot of classroom questions about the legislative process and why it takes so long for a bill to become a law, Mark saw an opportunity to walk through the process as a class assignment. He made the class into a mock legislature, ultimately assigning a debate over whose bill would be the final product (the class choice ended up being student Anthony Riello's initial draft).
"To keep them interested, I was the governor," he said—letting his "legislature" know their bill would be vetoed if it wasn't up to snuff.
"I told them, if you put enough into it, I'll sign it—and me signing it means I'm actually going to file it," he said.
"At the time, we didn't think it was for real," says Ransom Northrup, a student in MCLA's Degree Completion program. "To find out he was going to actually propose this was like…whoa! You think this is such good work, you're going to take it to Boston!" 
H.523 is a bill in support of additional funding and opportunities for vocational programs, starting in middle school. Specifically outlined in the bill text are class offerings in small engine repair, woodworking, electrical work, computer technology, cooking, and sewing. 
"Everyone learns in different ways," said Northrup, who works at an alternative school in North Adams. "To make those options available—and to make sure there's funding for those options and create a balance between academics and vocational programs—will provide more opportunities for students to find something they're good at."
On the way to finalizing H.523, the class of adult learners drew on their own educational experiences—something Mark relates to deeply. Before going to college, then law school, he spent a decade as a lineman for Verizon.
The nitty-gritty of drafting a bill, finding sponsors and co-sponsors, and debating its merits helped Mark's students take a deep dive into the legislative process, which, like other forms of bureaucracy, can be admittedly opaque and confusing.
"You think you have an idea how government works, but when you actually look into it, it's kind of complicated. There are a lot of inner workings," said Northrup.
In the future, Mark is planning to teach an MCLA civics class—and like the other legislation he's involved with, he's keeping his eye on H.523. He said he expects some of it may be amended into a larger education bill. "Whether this bill is going to pass in its entirety is irrelevant," he said. It's a great, complementary piece of legislation. And as long as you don't care who gets the credit, you can get so much done. As long as you're happy with the outcome—that's what matters."