MCLA Senior Art Show
"An Inquiry into _____"
On View: April 25 - May 19, 2019
Opening reception Thursday, April 25, 5pm - 7pm
MCLA's Gallery 51 is pleased to hold an exhibit featuring the work of our current seniors.
This show will feature work from Bailey Brissett '19, Amanda Romanelli '19, Louis Torres '19, and Cheyenne VanBramer '19. The title of the exhibit reflects the individual explorations and inquiry each student has taken to understand and ask for information on mental illness, the subconscious realms, storytelling, and self-decomposition.
"The senior art exhibit is often a first formal experience in a gallery," said MCLA Visual Art Professor Greg Scheckler. "This year's investigators tracked meditations on death and rebirth, real-life satires of changing states of mind, game-like comics of fate and misbehavior, and 'fruitful' comments on social norms. Look closely; the show includes subtle surprises."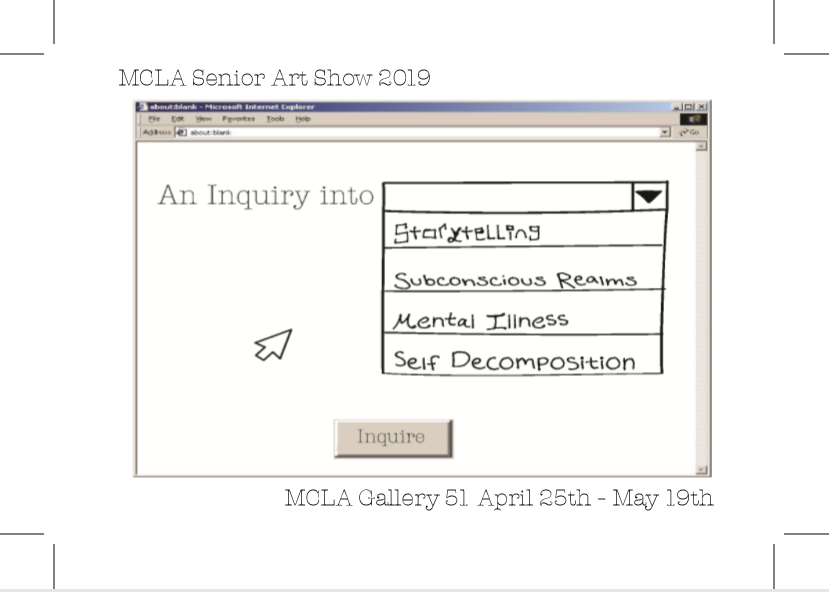 (Image provided and created by the Graduating Seniors)
---
RECONNECTING
MCLA ALUMNI SHOW
On View: March 28 - April 21, 2019
Opening reception Thursday March 28, 5pm - 7pm
MCLA Gallery 51 is pleased to announce an opportunity for alumni to exhibit their work in a group exhibition highlighting their creative pursuits since graduation. It is a unique chance for the college to present the work of our alumni in our downtown gallery, highlighting the impact of an innovative liberal arts education and our Alumni's contribution to vibrant creative communities in North Adams and beyond.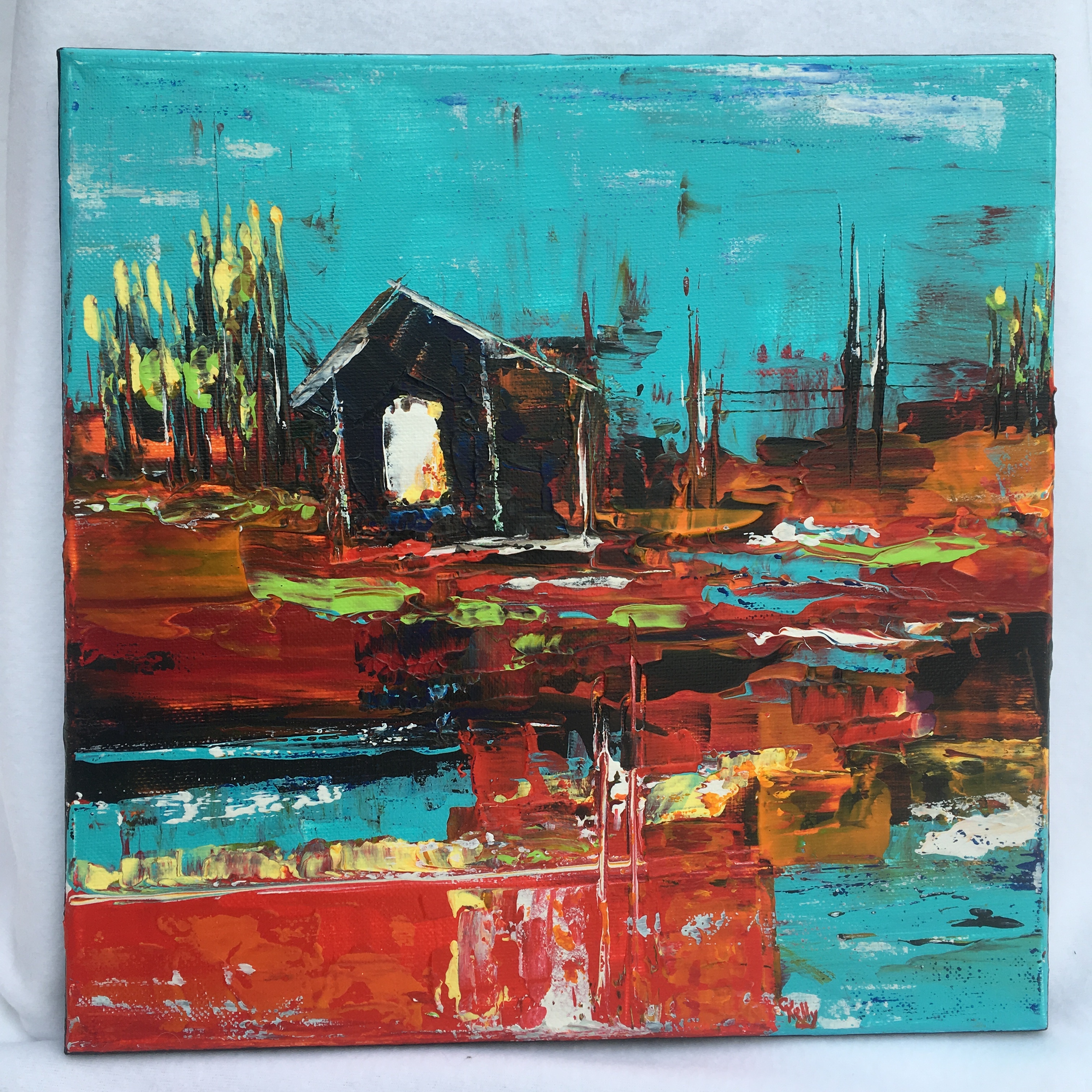 Image provided by the courtesy of artist Christina Kelly "Seaside Shack"
Colour and Form: Beauty in Abstraction
On view: Jan. 24 - Mar. 17, 2019
Opening reception: Thursday Jan. 24, 5pm - 7pm

Sarah Sutro "Landscape Composite #13," Acrylic on Canvas, 2015. image courtesy of the Artist
Press:
January 18, 2019 "Highlighting the fundamentals of abstract work" - Berkshire Eagle
February 3, 2019 "Colour and Form: Beauty in Abstraction" - The Greylock Glass
Exhibition Statement:
Abstract art is art that does not attempt to represent an accurate depiction of a visual reality but instead use shapes, colours, forms and gestural marks to achieve its effect. Abstraction indicates a departure from reality in depiction of imagery in art. The show explores the beauty, complexities and depth of abstract art and our continuing interest in it and how it inspires our curiosity about the reaches of our imagination.
Every piece of artwork has its own language, a visual vocabulary that gives it meaning, content and interest. The basic elements of this vocabulary are line, texture, shape, form, colour and value. You will find at least one, if not more, of these elements at work in abstract art that can exist with a degree of independence from visual references in the world. In a work of art, ideas, emotions and visual sensations are communicated solely through lines, shapes, colours, and textures that may have no representational significance.
Abstract art in its most simplified form, relies on the emotions of the artist and then the viewer rather than exact representation. This allows the artist unlimited freedom of expression. Abstract art has the potential to be very powerful in the way it keeps conscious distractions to a minimum. Instead of focusing on a particular image, it allows us to feel the energy in the piece. The artist may create a piece with a certain intended meaning, but it is unlikely to be viewed in exactly that way. When someone views a piece of art they take into account their past experiences, and since everyone has gone through different things in life, their interpretations will already differ. Abstraction allows us to see with our mind what we cannot see physically with our eyes. It enables the artist and viewer to perceive beyond the tangible and explore the unknown.
I believe the enduring interest in abstract art lies in its ability to inspire our curiosity about the reaches of our imagination and its potential to create something completely unique.
  - 
Arthur De Bow, Curator, MCLA's Gallery 51
  
Images courtesy of the Artist: Kathline Carr "Ley Line," Oil on Canvas.        Dawn Nelson "Floating," Water-based Oil on Canvas
Made by Hand Holiday Art Show
Opening reception: Thursday Nov. 29, 5pm – 7pm
On View: November 29 - December 29, 2018
Our annual affordable art show is back - with a new name. Join us for 'Made by Hand' a celebration of works by 48 local artists including: sculpture, ceramics, drawings, paintings, book arts, fiber, and jewelry. 

All priced at $100 or less and perfect for Holiday shopping. 
Shop local and support local artists!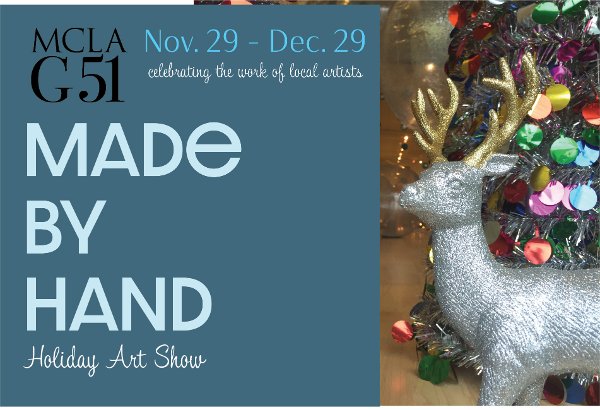 SPECTRUM: exploring gender identification
SEPTEMBER 27 - NOVEMBER 18
OPENING RECEPTION - THURSDAY, SEPTEMBER 27, 5-8P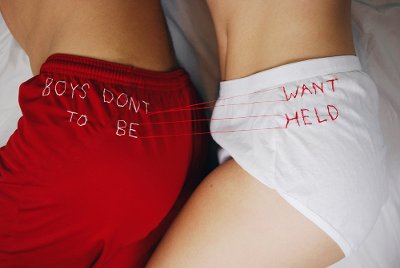 image shown: Rora Blue, from the series "Don't"
SPECTRUM brings to MCLA Gallery 51 a reflection and conversation on the gender continuum—exploring cultural and social issues of gender roles, norms and identification. The work include in SPECTRUM examines masculinity, femininity and gender identifications between and outside of this binary.

The 29 national and international artists in the show have used their artistic voice to examine, question, confront and critique the relationships between gender and society.

"This exhibition turns to the ability of artists to confront the status quo and challenge cultural standards, providing a framework for discussion and change through visual arts." - Arthur De Bow, MCLA Gallery 51 Curator

The exhibiting artist are:  ADAM ATKINSON, KATINA BITSICAS, RORA BLUE, ANA CIGON, AARON COBBETT, BUG DAVIDSON, ALEXANDRIA DETERS, LOU EBERHARD, ELISSA RAE ECKER, RAUL GONZALEZ, KENNETH GUTHRIE, KEAVY HADLEY-BYRNE, MARGARET HART, EVERETT HOFFMAN, KIANA HONARMAND, KATIE HOVENCAMP, VAUGHAN LARSEN, GEORGE LORIO, JOHN MANION, CHRISTOPHER MATTHEWS, FELICITA MAYNARD, CAITLINN ROSE O'BRIEN, RACHEL O'DONNELL, KYLE QUINN, SHAWN ROWE, SAIRO, ABBY TAYLOR, BREA WEINREB, MONICA VELEZ.
Read the press release
See additional images from the exhibition
Additional Programming:
What We Ask of Institutions: Art, Race, and Protest Today
October 16, 6-7p MCLA Design Lab
Expanding on ideas presented in her recently published book "Whitewalling: Art, Race and Protest in 3 Acts," join Aruna D'Souza for a free, public lecture at MCLA Design Lab (49 Main St.)

The talk will be followed by a Q+A session.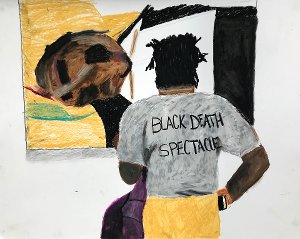 Aruna D'Souza writes about modern and contemporary art; intersectional feminisms and other forms of politics; and how museums shape our views of each other and the world. Her work appears regularly in 4Columns.org, where she is a member of the editorial advisory board, and has been published as well in The Wall Street Journal, CNN.com, Art News, Garage, Bookforum, Momus, Art in America, and Art Practical, among other places. 

Her book, Whitewalling: Art, Race, and Protest in 3 Acts was published by Badlands Unlimited in May 2018. She currently editing two forthcoming volumes, Making It Modern: A Linda Nochlin Reader, which will be published by Thames & Hudson, and A Presence Which Signals Absence: Lorraine O'Grady Collected Writings 1977-2018.

This talk is made possible through the generosity of the Hardman Family Endowment.
Why Representation Matters: A conversation about the role of museums
November 8, 2-4p MCLA Gallery 51
(part of MCLA's Day of Dialogue events)
BCRC director Michelle Daly will lead the group in a conversation that explores how artists and art institutions are responding to the colonial legacy of the museum. Using recent controversies at the Walker Museum (Sam Durant's Scaffold) and the Whitney Biennial (Dana Schutz's Open Casket) as our jumping off point – we will discuss how contemporary art museums and arts institutions are grappling with these questions. While also considering how an expanded understanding of art, which considers the cultural position of the artist, moves us away from the traditional neocolonial structures of (western) art history.
SPECTRUM: embodied
Co-curated by Bryanna Bradley '17 and Michelle Daly. 
with work by: Aye Eckersen, J. Bouey, Katy Pyle, Rina Espiritu, Malcolm Peacock, Amanda Romanelli, Don'Jea Smith, Heath Upton, Alyssa St. Franc, Billy Dean Thomas.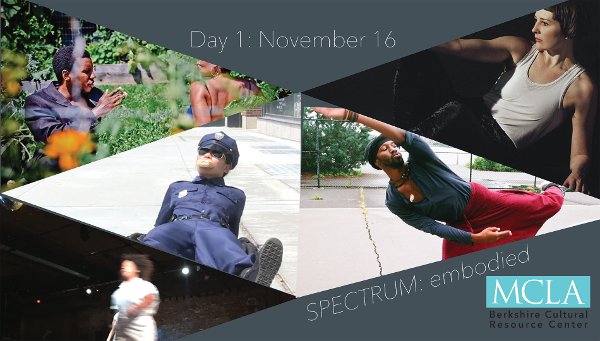 November 16-17 various locations
Schedule of Events (subject to change)
November 16 - link to fb event
Rina Espiritu: Daydreaming: The cop is studying - (Durational Performance, Freel Library)
Malcolm Peacock: 
A reading class called 
Of what had I ever been afraid? 
(
Bowman 319) utilizing the texts of Malcolm X and Audre Lorde to have participants consider how and reflect upon the ways in which speech/movement play potentially active roles in their lives.
MCLA Campus: Walking Performance Tour (meet at Freel Library)
November 17 - link to fb event
Ballez Class taught by Katy Pyle at the Campus Center Dance Complex
Guided Tour - Spectrum Exhibition - MCLA Gallery 51
Works in Progress Showing - Design Lab
Closing Celebration - the Green
SPECTRUM:embodied surveys the different thoughts, feelings, and expressions of gender in relation to space and the body. 
As an extension of the SPECTRUM exhibition at MCLA Gallery 51.
Some questions we'll be asking along the way:
can the performing body challenge Institutional space & culture?
how institutions persist or resists white/heteronormative bias? 
how gender is presented, mis- presented, or erased by institutions?
SPECTRUM:embodied invites performers and the curious to shift boundaries of creation, performance, and belonging. Performers will consist of both MCLA students and professional/ working artists.
SPECTRUM: embodied activities include a 'walking performance tour' of the MCLA campus, open mics, work-in-progress showings, movement classes and a closing celebration
Performers will inhabit different locations on and off-campus to make visible the often unseen pathways/entrypoints/windows into the unfamiliar.
CLOSING CELEBRATION featuring Billy Dean Thomas AKA "The Queer B.I.G"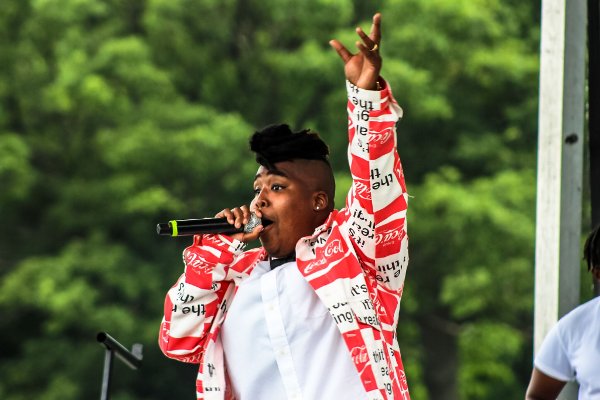 ---
SHEL•TER
Collectively, the 19 regional and national artists of SHEL•TER present their work as a response to the multitude of conceptual, physical, emotional, political, and social interpretations of shelter.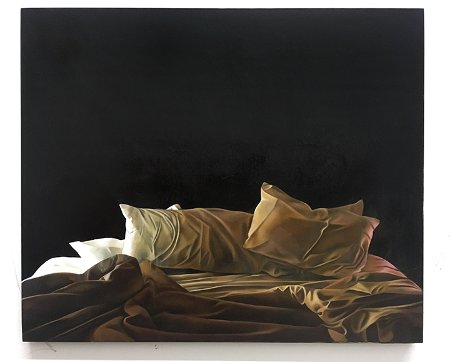 image: A New Fall 17, Stephanie Serpick

Exhibiting Artists: William Archer, Deborah Bouchette, Doug Breault, Valerie Carrigan, Laura Christensen, Michelle Daly , Julia Dixon, Peter Dudek, Mar Goman, Heidi Kirkpatrick, Melanie Mowinski, Linda and Opie O'Brien, Sara Farrell Okamura, Thomas Orr, Stacey Piwinski, Jackie Sedlock Pottery, Stephanie Serpick, and Max Spitzer

"The work in SHEL•TER will ask the viewer to consider different connections and interpretations to the meaning of shelter. My hope is that the work will promote intellectual and emotional engagement between the viewer and the exhibition" - Arthur De Bow, MCLA Gallery 51 curator.
---
Charles Giuliano: Heads and Tales
July 26 – Aug. 25, 2018
Opening reception Thursday July 26, 5pm - 8pm
Artist talk Wednesday Aug. 8th 6pm – 7pm
Rolling Stones, Image courtesy of the artist
The exhibition Heads and Tales is a retrospective covering four decades of images. They were created to illustrate newspaper, magazine, and on line articles focused on all aspects of the arts from jazz, rock and the fine arts to theatre. Each photo will have accompanying text about it's moment in time and Charles' relationship to the subject.
---
BETTY VERA: URBAN TEXTURES
June 28 – July 21, 2018
Opening Reception Thursday June 28, 5pm – 8pm
Artist Talk Wednesday July 11, 6-7pm
DOWNSTREET ART THURSDAY JUNE 28, 5-8PM
read the press release
see additional images from this exhibition
"Urban environments are full of abstract designs created accidentally or intentionally by human activity. Scuffs and scrapes, stains, grid lines, surveyors' markings, and graffiti fascinate me.  There are surprising juxtapositions of materials and texture in the urban environment. I like to create artwork in direct response to what I see." - Betty Vera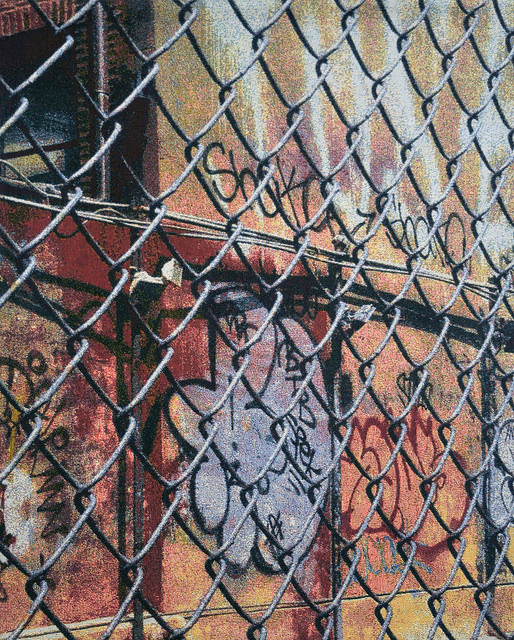 image shown: Security, Jacquard tapestry Cotton
Photo: Carin Quirke de Jong
---
GERALD SHEFFIELD, pride
On View: May 24 – June 22, 2018
Opening reception: Thursday May 24, 5pm – 7pm
Artist Talk: Thursday May 24, 5pm - 6pm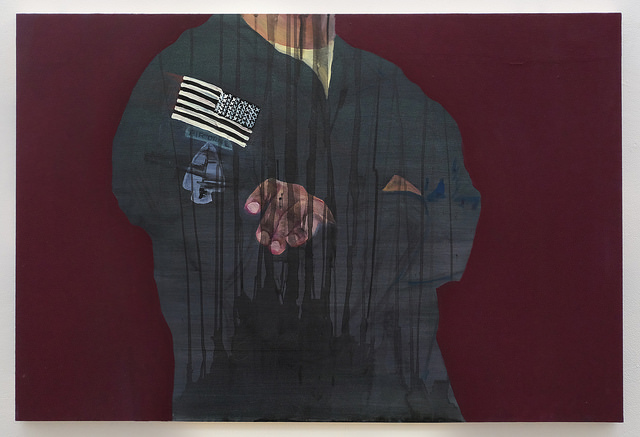 pride,

(Acrylic and Flashe on panel) 24x36 inches,

 image courtesy of the artist and Gallery 6/67 
Sheffield draws propositional interventions between ancient and contemporary history as a tool to provoke skepticism of the hierarchal forms, shapes, and language embedded in western hegemony. Each mark made is preceded by a rhetorical gesture sourced from his personal experience serving in the US Army and being deployed to Baghdad, Iraq.
Artist Statement
The politics of recognition stands at the intersection of race and empire. It requires the subordinate to acknowledge, learn, and demonstrate their assimilation to the standards of the more powerful, in order to gain certain 'privileges' and 'inalienable rights' granted to those in charge. I draw propositional interventions between ancient and contemporary history as a tool to provoke skepticism of the hierarchal forms, shapes, and language embedded in western hegemony. Each mark made is preceded by a rhetorical gesture sourced from my personal experience serving in the US Army and being deployed to Baghdad, Iraq. I collage text, drawing, print, and include official army documents to represent the institutional language used to move human bodies in support of military operations - the prologue to training for war. Other mediums of language take the form of drawing and construction sourced from used and discarded materials in order to occupy visual and physical space to represent tensions between empirical influence and interpretation.
I am interested in standards of rhetoric disguised as rational and objective. I reserve skepticism toward the inherited assumptions of the terms ethical and neutral. From my experience within the military - both globally and within the United States - these terms inherit a history in violence of erasure, exclusion, and invisibility through dehumanization. Through the process of constructing paintings and installations, I am trying to engage with the audience a mechanism for identifying a specific residue of western hegemony - language and perception. Skepticism plays an important role in the work through the use of obfuscation of text, figurative representation, and the structural integrity of form. It provides the viewer the opportunity to determine blind spots - to resist or refuse the urge to validate forms of perceptions through naming. Ultimately, I am interested in the potential collapse of 'standard' interpretations of representational forms, as well as the geopolitical consequences of America's military interventions and occupations abroad.
---
MCLA SENIOR ART EXHIBITION
The Human Condition
April 26 – May 19, 2018
Opening reception Thursday April 26, 5pm – 7pm
A collaborative exhibit created, curated and advertised by seniors at MCLA,THE HUMAN CONDITION showcases the work of art students finalizing their undergraduate creative careers. Led by Melanie Mowinski, seniors Molly Gurner, Jackie Smith, Halie Smith, Nicole Stearns and Samantha White each explore current states of condition through analyzing affecting factors. The exhibit brings together sculptural pieces, paintings, drawings, digital media and poetry.
Honoring Communication Through Advocation
Molly Gurner honors the speechlessness experienced by ALS sufferers, while creating a platform to further inform and educate on the disease. 
Rooted
Jackie Smith develops a collective self-portrait through exploring intimate relationships that have impacted her. Through these paintings, she outlines her personal perspective for viewers.
Who I see, who they know
Hallie Smith counteracts the societal attitudes towards women by creating an encouraging light in which she portrays the inspiring women around her.
Off-White
Nicole Stearns shares her narrative of what it means to be an American that is both a woman and biracial. Her self-portraits and collages create a layered identity for viewers to experience.
Antithesis
Samantha White displays the mathematical phenomena that occurs in nature and the human figure . Tapping into roots of words and culture, she creates bridges between common gaps of separation.
---
Freedom From Fear/Yellow Bowl Project
Artist Setsuko Winchester
On View Sept. 28 - Nov. 19
Opening Reception September 28th from 5-8pm
Artist Talk October 12th at 5pm
Read the press release and web story
Visit the Arts Management online archive of this exhibition.
Read the Artist's reflection on her experience working with MCLA
Born in New York City to Japanese immigrant parents, artist Setsuko Winchester, has worked as a journalist, editor and producer at NPR on shows like Morning Edition and Talk of the Nation before moving to Western Massachusetts in 2006 to pursue a life-long interest in the ceramics and visual arts.
Photographs from the Freedom From Fear/Yellow Bowl Project will be on view from September 28- November 19. All are welcome to attend the opening reception on Thursday, September 28 from 5-8 pm. The exhibition will center on all the research Winchester has done around the history not only of the Japanese internment camps, but more broadly around Asian-American civil right issues over the last century. The bowls and objects will be installed in Lenox, MA at The Mount, Edith Wharton's home, from June - October. Gallery 51 will host an artist talk on October 12 (time TBA). On October 26 at 6pm at Gallery 51, MCLA faculty and students will share selections from the interdisciplinary collection of essays that will be published to coincide with the exhibition. In addition, a public roundtable discussion on November 14 (Murdock Room 218, MCLA Campus at 7pm) will explore the history of immigration orders in the United States.
Winchester decided to take 120 handmade fragile tea bowls, ceramic tea bowls, packed inside two enormous boxes as her "traveling" objects to places that were not famous or glamorous, but places most people had never heard of nor would probably ever go. By exposing these places of "fear", Winchester hopes we can finally exorcise the shame and guilt, and move forward rather than blame the victim or shame the oppressors. More information can be found at can be found at http://www.yellowbowlproject.com/.
---
3 Second Stories
Artist, Tom Olson
Guest curated by Corwin Lev
On View July 27 - September 23
Opening reception: July 27th from 5-8pm
Featuring the work of Flipbook artist Tom Olson who uses flipbooks to weave tales of love, loss and other investigations into the human psyche and the absurd by spending countless hours drawing hundreds of pages to arrive at a profound three seconds. This will be the first time they have been exhibited and the show will include video and print presentations.
Olson's stories include "The Beast and the Lightning Bolt," "How the Sun Becomes the Moon," and "What Maps Do When Nobody's Looking." One flipbook examines the struggles of a Hegelian and a neo-Platonist facing the same intractable dilemma; while another series follows the adventure of little circle seamlessly morphing between an orange, the planet Saturn, and other objects.
---
Cloud Headed: On view June 29th - July 19th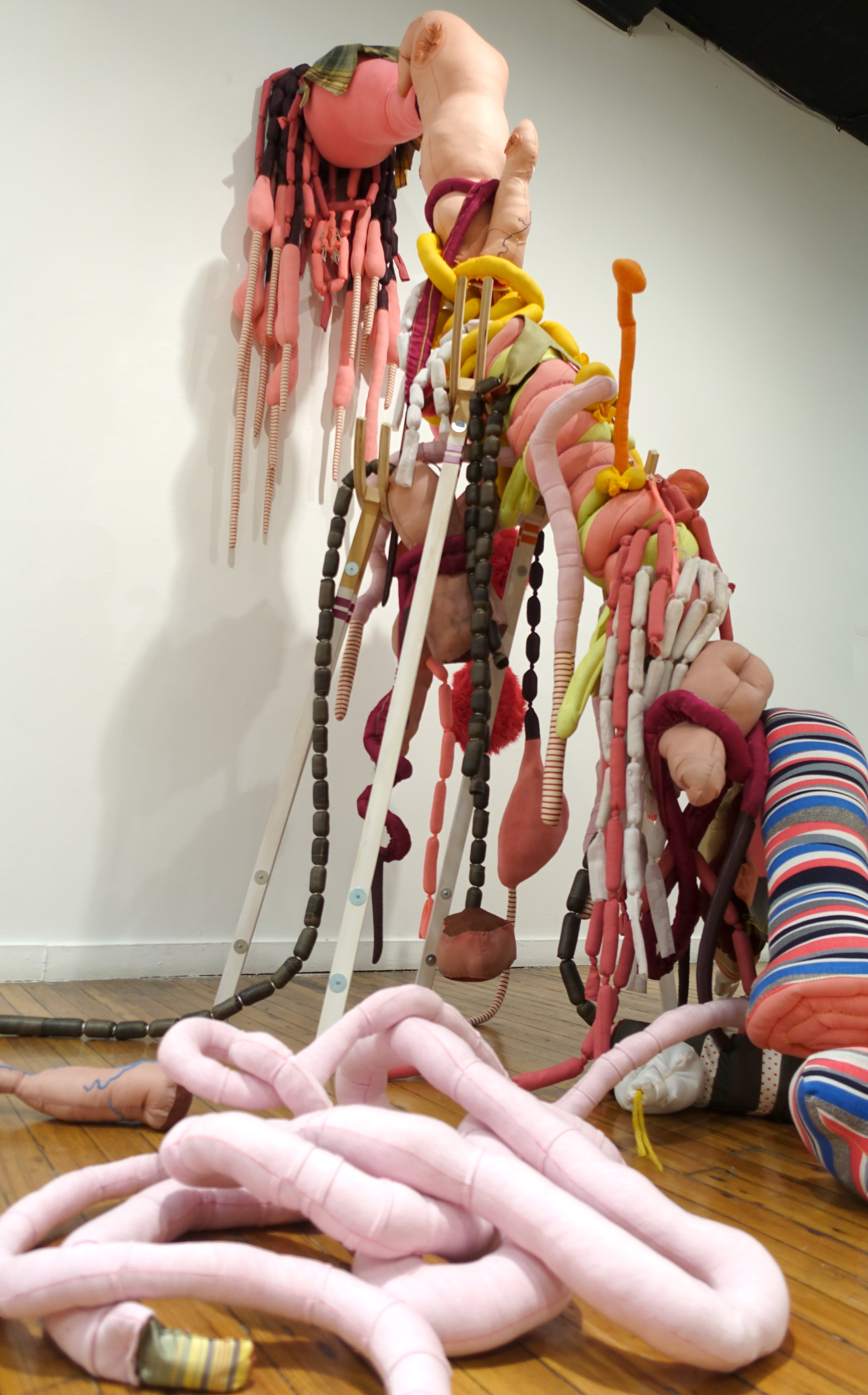 image: Stephanie Williams
Artists: Michelle Aldredge, Corwin Levi, Mark W. Mulherrin, Heidi Pollard, Jarvis Rockwell, Sam Trioli, Anna Von Mertens, Stephanie Williams, and selections from the collection of Jamie Franklin including Polly E.G.G., Phillip Germann, and Lucy Robinson. 
Across time immemorial, humans have looked up at the sky and wondered what lies beyond. We have prayed to gods above, looked through telescopes at distant galaxies, and pondered the very origins of our existences. For "Cloud Headed," a selection of artists offer their own mixed-media visions of the view beyond our planet and how we look towards that destination. Whether people in prayer, depictions of heaven, constellations and astronomical imagery, or a more singular vision, these artists are examining both experiences beyond our daily comprehension and what investigating those experiences looks like.
---
GALLERY 51 WELCOMES GUEST CURATOR, CORWIN LEVI
Levi is a visual artist investigating perception, finding and unfinding. This summer he will introduce  Babel's Bricks, Cloud Headed and 3 Second Stories to the Berkshires. For more information about Corwin and his works, visit www.corwinlevi.com and find him on instagram @corwinlevi and @all.nine.legs.
Babel's Bricks: On view May 25th - June 25th
Opening Reception: May 25, 5 - 7pm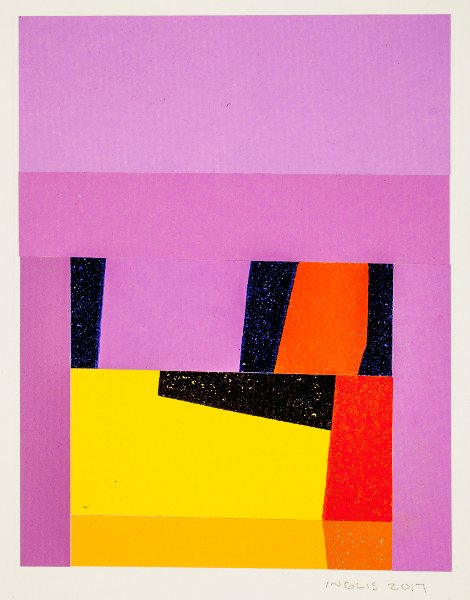 image: Paul Inglis
View additional images from the exhibition.
Artists: Sarah Burris, Rodney Carswell, Brittany De Nigris, Sarah Fagan, Marc Ganzglass, Maggie Gourlay, Paul Inglis, Roger Feldman, Katie Loughmiller, Afton Love, Susan Marie Dopp, Matthew Northridge, Heidi Pollard, Ryder Richards, Pam Rogers, Megan Suttles, Max Spitzer, Caleb Taylor, Natasha Van Nettern and Stephanie Williams.
Remember, as a kid, when you played with toy blocks? Old wooden blocks, Erector sets, Lincoln Logs, Legos, or Mine Craft filled countless hours of childhood afternoons and summer vacations. Artists have continued to nurture the impulse of putting parts together to make a more wonderful whole. Lines make a drawing, strokes make a painting, pieces make a sculpture, and seconds stacked on seconds make a video. What if, though, artists created works AS the building blocks? For Babel's Bricks, artists in a variety of media are interpreting the idea of artwork as building block. Additionally, there will be a component of the show in which viewers can construct their own works out of a selection of various blocks. By putting these disparate construction elements into a whole, the show will remind us that an aggregate of various systems has the power to be greater than its parts, whether individually or in sum.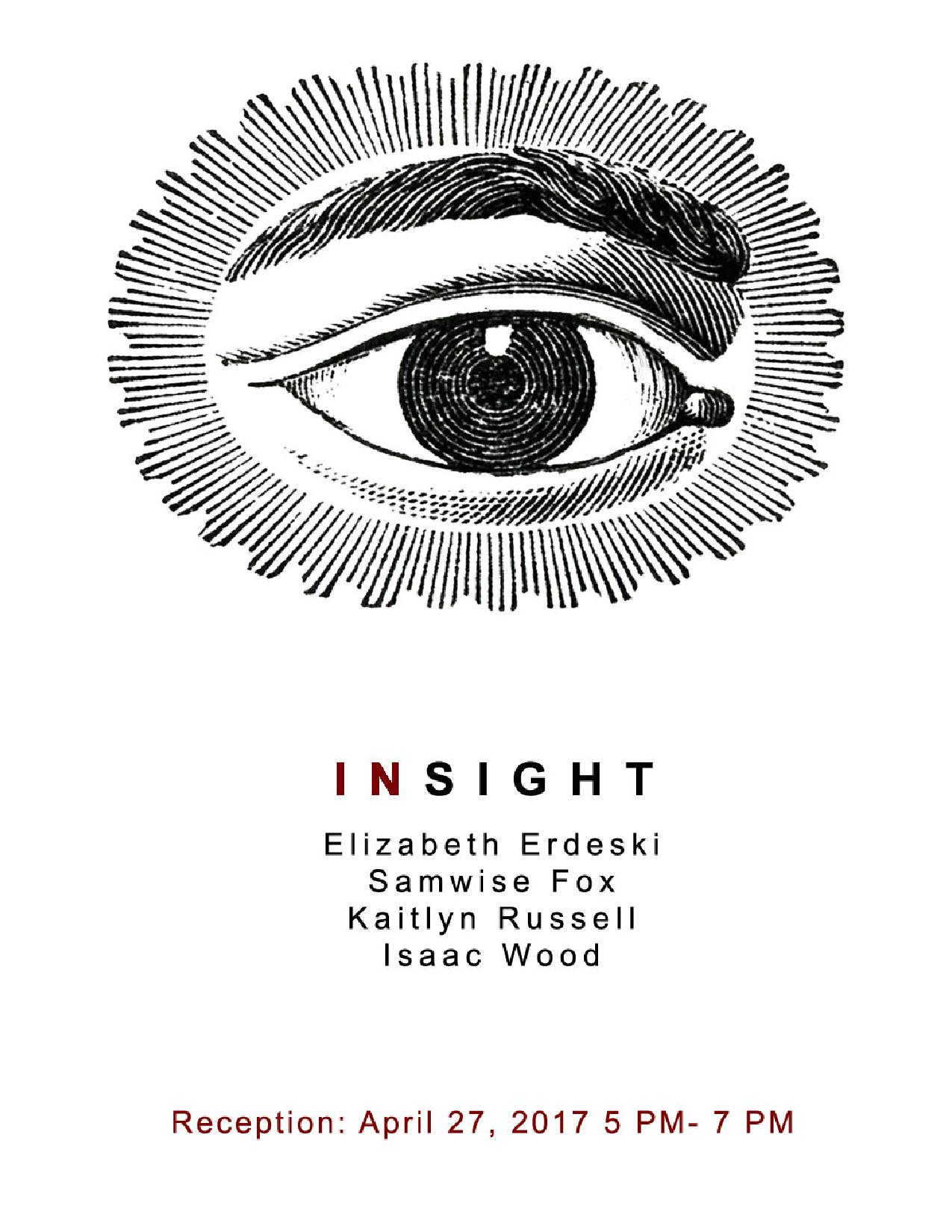 INSIGHT celebrates the work of emerging graduating artists. During this process, students learn how to display and install their art, advertise for the show and more. The idea behind the exhibition comes from a quote by Malcolm Gladwell, a journalist for The New Yorker, who wrote: "Insight is not a light bulb that goes off inside our heads. It is a flickering candle that can easily be snuffed out."
In that delicate balance of keeping ideas, momentum, passion, engagement, creativity, hope, and vision lit, "INSIGHT" is both an exhibition about finding paths and considering possibilities, according to the show's artists. The Senior Art Show serves as the annual culminating event that provides graduating artists with the tools they will need to further their careers. INSIGHT remains in view through May 21 at Gallery 51, located at 51 Main St. 
 CRITICAL MASS
April 27th - May 21st
Opening Reception: April 27th, 2017 5-8pm
MCLA Design Lab, 49 Main St. North Adams
This year's Massachusetts College of Liberal Arts (MCLA) "Advanced Museum Studies" course exhibition, "Critical Mass," will feature everyday objects from the collection of Harley Spiller, a renowned collector with thousands of diverse, everyday objects – from spoons to Metrocards and gum to money.
With the goal to rethink the significance of the mundane, students in MCLA's "Advanced Museum Studies" class designed opportunities to build awareness of the objects that often are taken for granted. Spiller's prized collection previously included more than 40,000 Chinese food menus that earned him a Guinness World Record.
Critical Mass explores the value of seemingly insignificant objects when amassed in large quantities and placed in specific contexts. This theme emerged from a curatorial consideration of what lends importance to any given object. Interactive components of the exhibition will allow viewers to document personal relationships to objects, and invite them to contribute and thereby elevate their own belongings. Critical Mass remain on view through May 21 at MCLA's Design Lab, located at 49 Main St.
BIOTOPE/FRIENDS/ LIFE FORMS/LANDSCAPES
February 23 - April 23, 2017
Opening Reception February 23, 5-7pm
Massachusetts College of Liberal Arts (MCLA) Gallery 51 is pleased to announce that it will present the collaborative exhibition "Biotope: Friends, Life Forms, Landscapes" featuring the artwork of accomplished artists from several regions across the United States.
The public is invited to attend a free opening reception on Thursday, Feb. 23, from 5 to 7 p.m. at MCLA Gallery 51.  The exhibition will remain on display until Sunday, April 23, 2017.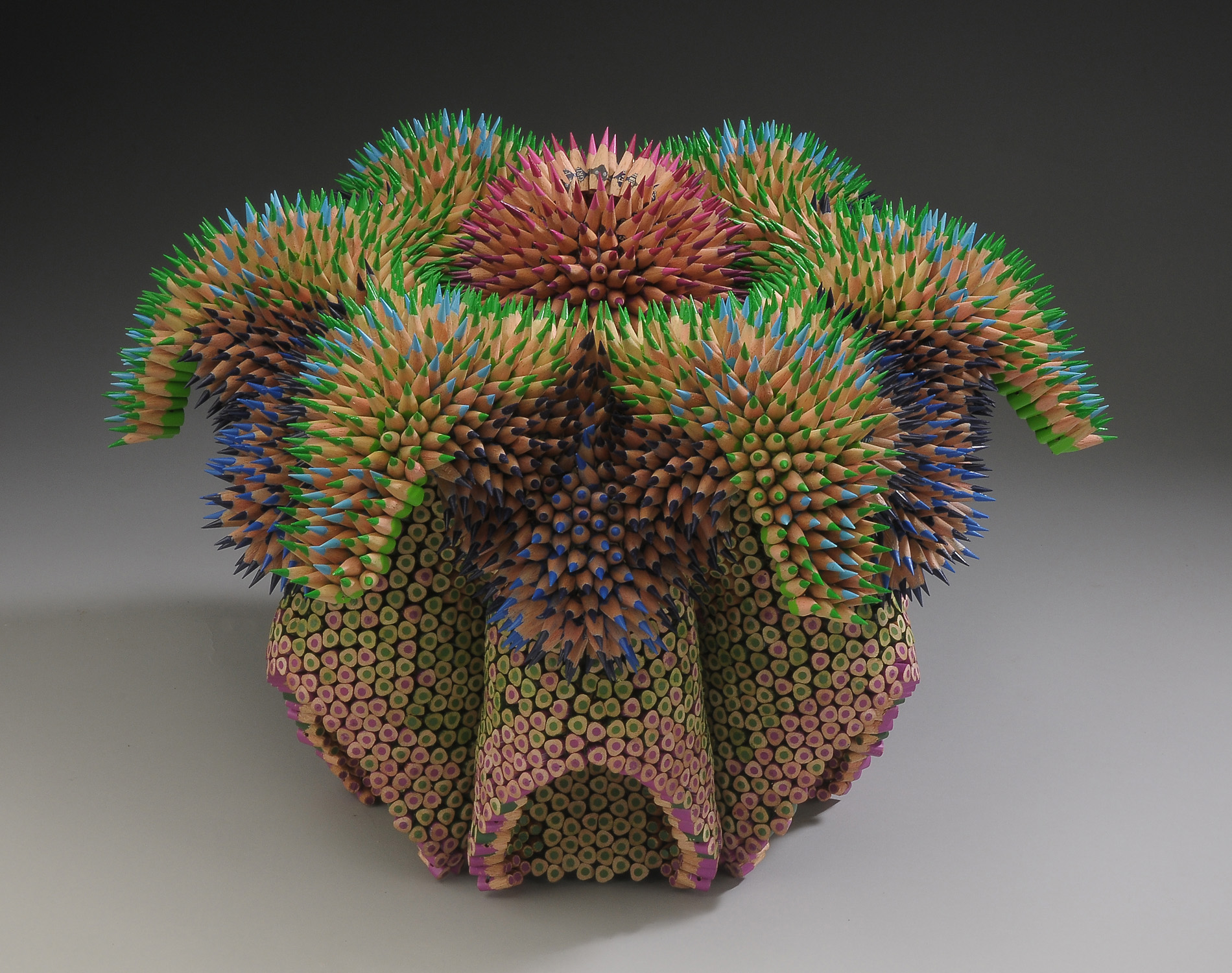 "Biotope: Friends, Life Forms, Landscapes" showcases the creative output of over a dozen artists.  The exhibition, which is being organized by Richard Harrington, a visual artist from North Adams, features works from a wide range of artistic mediums, including painting, photography, sculpture and printmaking. 
All of the work exhibited as part of "Biotope: Friends, Life Forms, Landscapes" engages in some way with a particular living environment.  These regions of the earth, or biotopes, have a recognizable uniqueness which has inspired each individual artist to depict or capture the spirit of these places. 
While planning the exhibition, Harrington "immediately thought of several friends who've done very different things," but each of whom at one time or another in their artistic trajectories "was involved with living things and places."  According to Harrington, "Biotope isn't an exhibition about abstraction. It also isn't specifically a show about painting, photography or the other disciplines of my exhibitor friends."  Instead, Harrington envisioned an exhibition that maintained "a balance where no approach would dominate, but where some threads of continuity would be recognizable."
In addition to Harrington, participating artists include Larry Alice of North Adams, Mass., Peter Boudreau of North Adams, Mass., John Cooley of Chatham, N.Y., Joanna Gabler of North Adams, Mass., Rick Harlow of North Adams, Mass., Jennifer Maestre of Maynard Mass., Kevin McLatchy of New Wilmington, Pa., Michael Miller of North Adams, Mass. and New York, N.Y., Ron Morris of Louisville, Ky., Steve Quinn of South Shore, Mass., Rachel Cheetham Richard of Philadelphia, Pa., Dan Rose of Philadelphia, Pa., Martha Rose of Philadelphia, Pa., and Greg Scheckler of Williamstown, Mass.  
OFA ATU
Josh Ostraff 
 January 26 - February 19, 2017
Opening Reception January 26, 5-7pm
Ofa Atu is both a solo exhibition and a public art project. The exhibition combines a series of the artist's paintings with screen prints produced by members of the local community during a DownStreet Art project Ostraff ran throughout the summer of 2016. Read more about the show via this Berkshire Eagle article.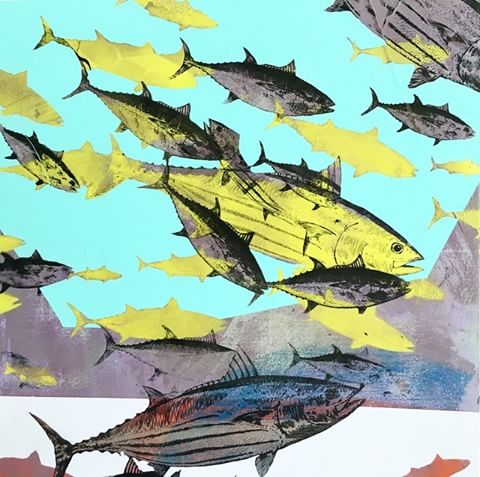 "I was a teenager living on a small island in Tonga when a man named Hiko called hundreds of tuna to him. Before I met Hiko there was a fierce hurricane that wiped out his village's food. Hiko one night had a dream and visit from the youngest son of the first Tui Tonga. He taught him how to call the 'Atu (skipjack tuna) to him to feed his people. There were rules they would need to follow and if broken then he would not be able to call the fish again until the people had changed their hearts. For 21 years Hiko was able to call to the 'Atu and the people in his village followed the rules. Then one day Hiko went out and called the fish, people took more than they needed and sold them, they broke the rules, and I was there. As a result Hiko said it would be a long time before he could call the fish again. I was recently reminded of this event through the work my brother Zac did on this story for his MFA thesis in creative writing. After reflection I saw places in my life where parallels exist and though I don't live near the ocean I see the equivalent of the 'Atu all around." -- Josh Ostraff
Josh Ostraff was born in Seattle, Washington. He has lived and traveled around the world with his family but claims Utah as his home. He received his BFA at Brigham Young University, his MFA at the University of Minnesota, and he currently teaches as a Visiting Assistant Professor of Art at the Massachusetts College of Liberal Arts. Josh is a multimedia artist who has exhibited his paintings, drawings, films, and art books both internationally and nationally. 
See more of the Josh's work at: http://www.jostraff.com
Be sure to follow Josh on Instagram @thinwalls.studio.
The 99 Cents Affordable Art Show
December 1 - 30, 2016
***MCLA Gallery 51 will be open from 10am to 2pm on Saturday, December 24 (Christmas Eve).  The gallery will be closed on Sunday, December 25 (Christmas) as well as Monday, December 26.***
The "99 Cents Affordable Art Show" celebrates the artwork of local and previously featured artists at MCLA Gallery 51 and includes sculpture, ceramics, watercolors, jewelry, paintings, postcards, collages, photography, printmaking, handmade books and stationary, and more!  All artwork can be taken from the gallery when it is purchased.  This year's participants include Derick Belford, Stephanie Boyd, Kathline Carr, Valerie Carrigan, Paul Chojnowski, Carrie Converse, Arthur De Bow, Zoe Doucette, Peter Dudek, John Estes, Richard Harrington, Sarah Haze, Jennifer Huberdeau, Ellen Joffe-Halpren, Amrita Lash, Corwin Levi, Larry Lorusso, Petrea Mannello, Jonas McCaffery, Julia Morgan-Leamon, Melanie Mowinski, Josh Ostraff, Wilma Rifkin and Mollie Trova.
Everything I Never Told You:
Secrets Too Beautiful to Keep
A collaborative exhibition by Shelley Chamberlin and Michelle Daly
September 29 to November 20, 2016
Opening Reception September 29, 5-8pm | Artist Reception October 27, 5-7pm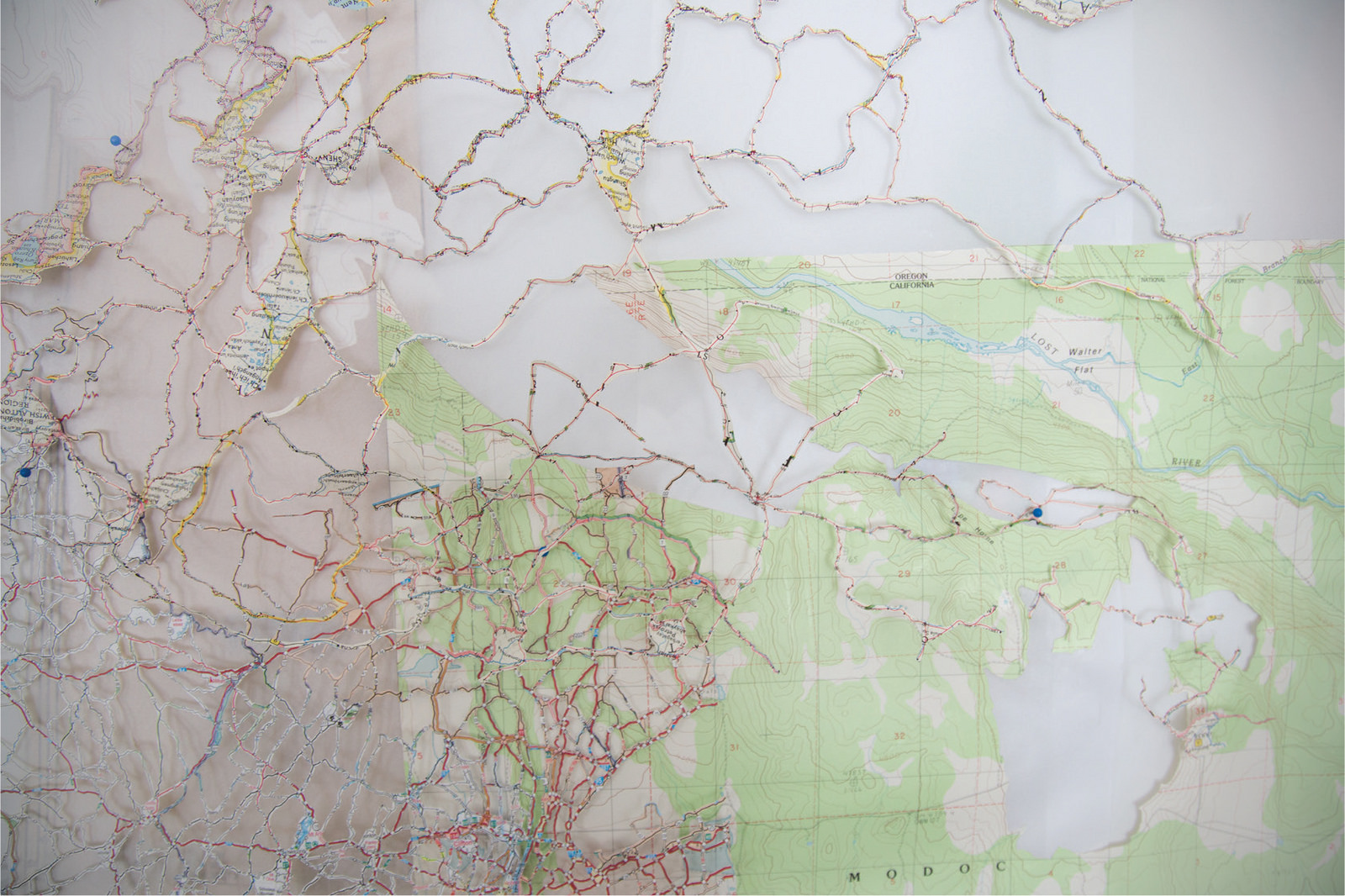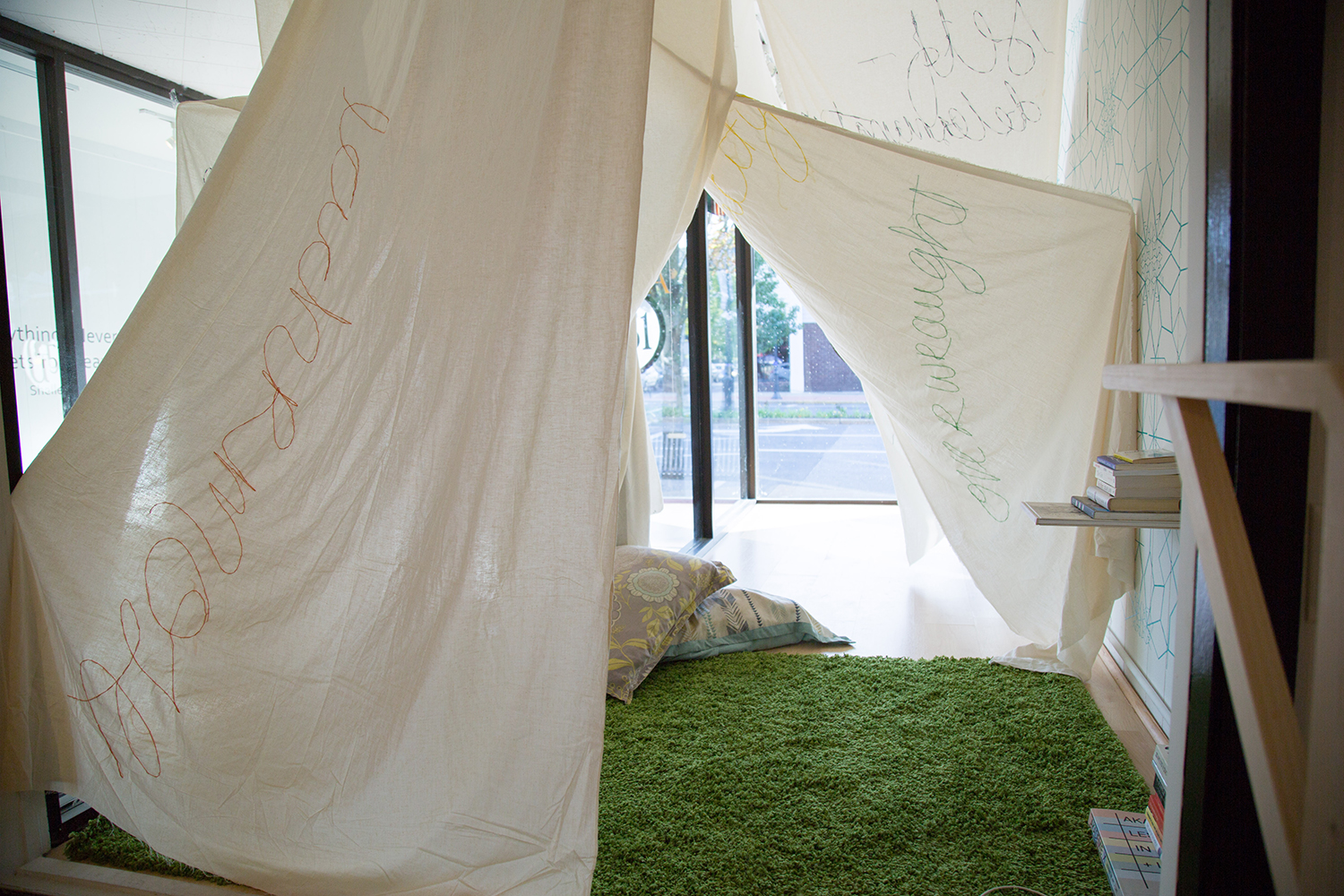 In Everything I Never Told You: Secrets Too Beautiful To Keep, Shelley Chamberlin and Michelle Daly explore themes of vulnerability, intimacy, relationality, nostalgia, memory, disruption, determination, absurdist humor, and hope. As longtime friends, artistic collaborators, and conceptual partners, the two artists have worked in tandem; their artistic trajectories gapping and converging, illuminating spaces and places for each to delve more deeply into their individual inquiries. This exhibition maps these moments, highlighting intersections and commonalities.
"Conversation is the vehicle for change. We test our ideas. We hear our own voice in a concert with another. And inside those pauses of listening, we approach new territories of thought. A good argument, call it a discussion, frees us. Words fly out of our mouths like threatened birds. Once released, they may never return. If they do, they have chosen home and the bird-worms are calmed into an ars poetica."     —Terry Tempest Williams,  When Women Were Birds
Chamberlin and Daly's Postcard Project is a visual artifact of this play of ideas in conversation between the two artists over the last year as the exhibition has developed. The postcards are numbered so that you may follow along in the chronology of their shared moments of exploration and dialog.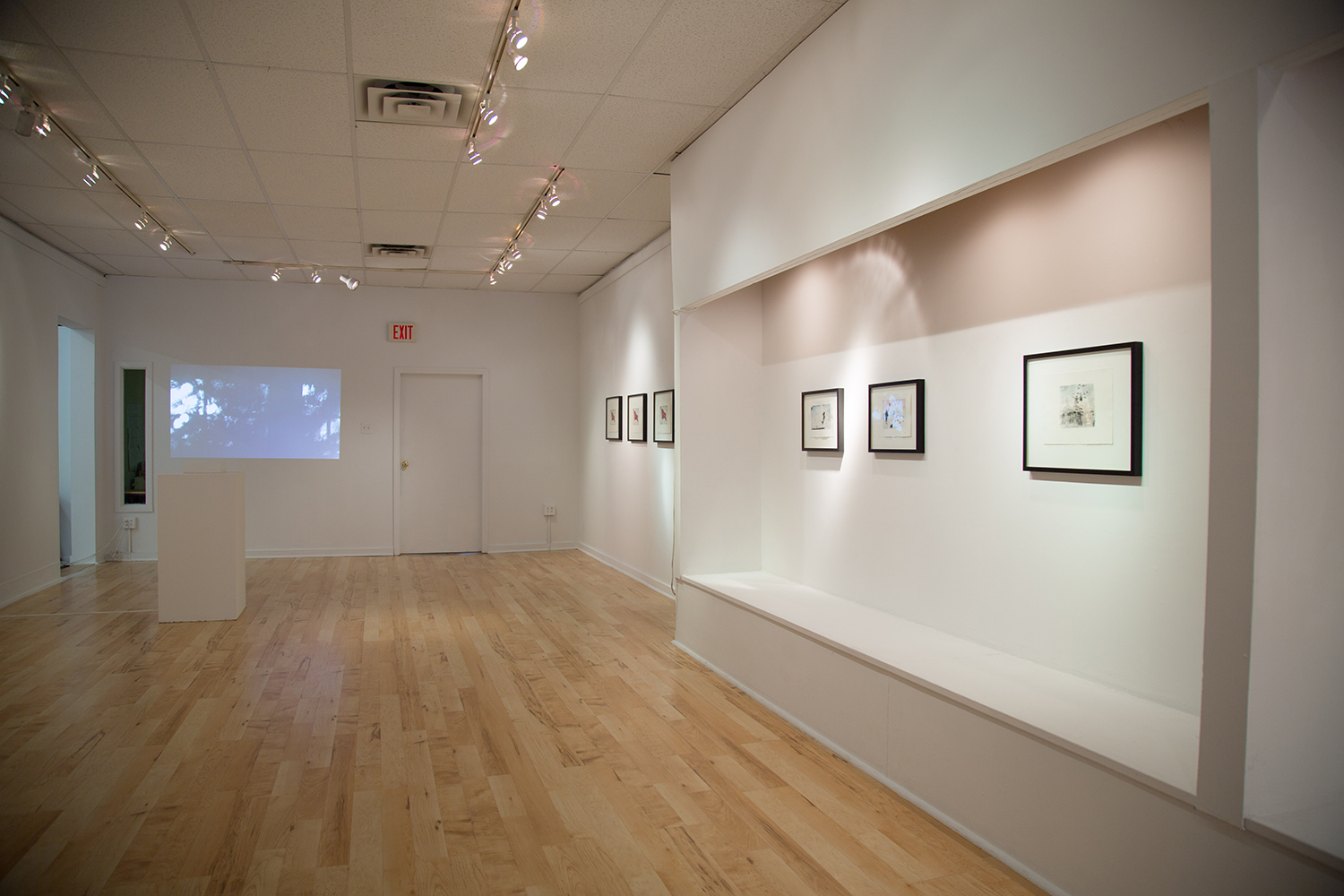 In Everything I Never Told You: Secrets Too Beautiful To Keep, the artists grapple with their individual and collective relationships with placemaking and home, ultimately reckoning with the very nature of vulnerability and risk. In Skyline #1, 2, and 3, Chamberlin plays with disruption and manipulation of space, using glitches in digital photography as source material for richly layered charcoal drawings. She pulls together traditional and contemporary ideas and methodologies of image-making, creating imagery that is simultaneously dislocating and elegiac, offering a new vantage point from which to understand selective erasure and passage of time. Similarly, in Re-imagined Landscape, Daly disassembles and reassembles maps and patterns, creating new and foreign landscapes. Both the play of scale and the juxtaposition of imagery tease the viewer into an alternate reality, an imagined space re-formed by the artist's heart and hand. In this way, both artists are merging familiar and unfamiliar territories, manipulating visual cues of location and dislocation.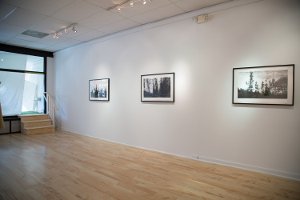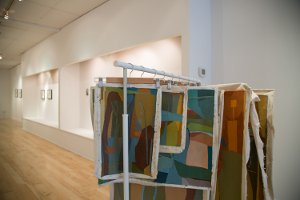 The artworks on view in this exhibition play with revelation and concealment. They are an invitation into the quiet places, the small daily intimacies, the hundreds upon thousands of whispered secrets—secrets too beautiful to keep.
#toobeautifultokeep 
See more of the artists' work at:
and be sure to follow their instagram at @toobeautifultokeep
Wayfinding
A solo show by Melanie Mowinski
Wayfinding Star,  Artist Book (Letterpress, pressure print, painted paper, gesso, ink and acrylic dots, Lotka paper, binders board, custom, enclosure), 2016
August 25 to September 25, 2016
Wayfinding is about trusting the way and understanding the many paths to get to the same destination literally and figuratively. Through installation, letterpress, book arts and collage, artist Melanie Mowinski presents an investigation of the motivations behind the paths taken in life.  For more information about Melanie and her work please visit melaniemowinski.com.
MCLA Student Shows
Gallery 51 & ExPRESS
April 28- May 22
Opening Reception: April 28th 5-7pm
Bullet Points
A curated show by MCLA's Advanced Museum Studies Class
Taught by Professor Laura Thompson, MASS MoCA's Director of Education and Curator of Kidspace, MCLA's Advanced Museum Studies spent the semester exploring the many ways in which objects are arranged and interpreted in museums to influence viewers' understandings of art, history, and social concerns. 
Featuring the 300 sq ft. installation of a golden, elaborately woven carpet made of bullets by artist, Raúl Martínez, and interactive opportunities developed by students, Bullet Points is a means to open discussions about the complex nature of guns in BCRC's ExPRESS space on 49 Main St. North Adams MA.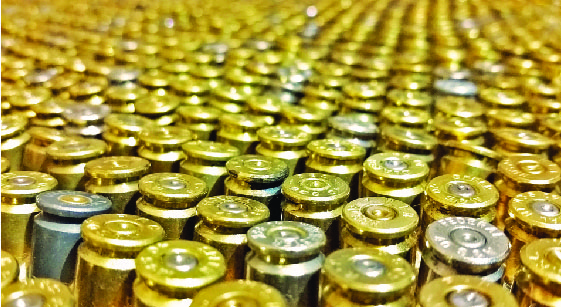 Raúl Martínez, 
Pigs
, Bullet Casings & Hemp, 2015
---

Conviction
MCLA's Senior Art Projects Class
Featuring: Amber Coldwell, Angela Digennaro, Patrick Engle, Nathan W. Massari, Elaine Myers and Sarah Tefft
This exhibition will introduce the work of six MCLA senior art majors and the artistic achievements of their 'Senior Art Project' course, the cornerstone of the MCLA art major. Taught by visiting assistant Professor of Art Josh Ostraff, this year's students focused on the idea of "conviction" – defined as a firmly held belief or opinion.
Predominately working with two-dimensional work, using a wide variety of subject matter, the students' work connects through the conviction of their artistic practices which have grown and developed throughout the semester. Work will be on view in MCLA's Gallery 51, on 51 Main St. North Adams, MA.  
To learn more about our individual artist's process... check out their videos!
---
What's Next?
A solo show of recent work by Karen Moss
March 3- April 24
Opening Reception: March 3rd 5-7pm
Throughout her 40-year career, Karen Moss has created two-dimensional artwork that weaves a delicate line between narrative and social commentary. Often inspired by news items relating to problems in society – such as eating disorders, youth violence, homelessness, consumerism and environmental devastation – Moss engages her audiences through her use of pop imagery, delicate line, humor and fantasy. Moss has been inspired by stories and illustrations from children's books and animal life since her childhood. Drawing has always been a strong component of her work, and paper is her preferred medium. Combining these interests and inspirations helped to shape her involvement with narrative, art history and the natural world for 'What's Next?' opening March 3rd.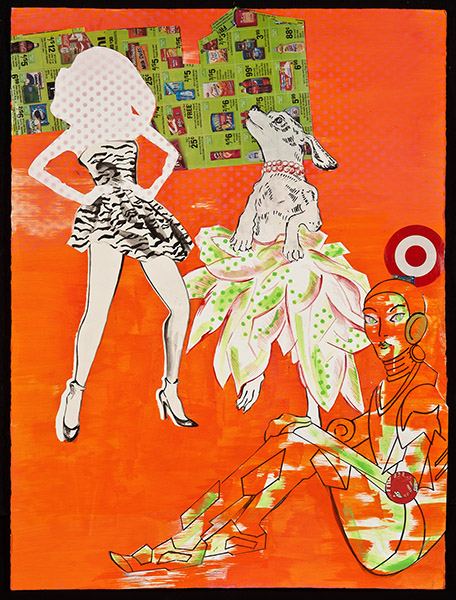 Karen Moss, Strange Trio, collage and acrylic paint, 2015
---
Black Lives Matter
A juried show curated by MCLA Professors Dr. Frances Jones-Sneed & Melanie Mowinski
February 4-28
Opening Reception: February 4th 5-7pm
This mixed-media exhibition, inspired by the Black Lives Matter movement, was curated by MCLA professors Dr. Frances Jones-Sneed and Melanie Mowinski. 
#BlackLivesMatter first came to light in 2012 when a young, unarmed, black male, Trayvon Martin, was shot and killed. Martin's death and the acquittal of his accused killer sparked protests and the Black Lives Matter movement. The movement – started by Alicia Garza, Patrisse Cullors and Opal Tometi – challenges the anti-black racism that plagues society today, Mowinski said.
Artists were asked to submit works of all mediums to answer the question, "What does #BlackLiveMatter mean to you?" They were encouraged to explore from the literal to the conceptual underpinnings of Black Lives Matter and to examine the impact of state and national violence on black lives>, Mowinski said.
The exhibit strives to encourage and incite conversation about race relations, the importance of black lives, and proposals for what we each must do to make a difference in our society regardless of our gender, race or place in society.
The exhibit includes artworks from 30 artists from 17 states at varying stages in their careers: from emerging to established artists. The mediums of the artworks include traditional art forms like drawing, painting and sculpture, but also time-based mediums like video and artist books as well as participatory pieces.  
Elena Wyatt, Johnson City, TN
Janet Goldner, New York, NY
Latasha Holley, Atlanta, GA
David Sharp, Salt Lake City, UT
Kaytea Petro, San Francisco, CA
Amber Doe, Bronx, NY
Michelle Thomas, Hartford, CT
Alan Wieder, Portland, OR
Melissa Maddonni Haims, Philadelphia, PA
Janet Braun-Reinitz, Brooklyn, NY
Karina Furhman, San Pablo, CA
Mary Joseph, Fort Lauderdale, FL
Kandy Lopez, Miami, FL
Celine Browning, Boston, MA
Kim Darling, Omaha, NE
David Brewster, Glyndon, MD
Kamal Al Mansour, San Jose, CA
Sally Sussman, Williamstown, MA
Randi Shenkman, Blechertown, MA
Therese Moriarty, East Longmeadow, MA
Sharbreon Plummer, New Orleans, LA
Vincent Romaniello, Brooklyn, NY
Donte Hayes, Kennesaw, GA
Suprina, New York, NY
Jerome Whitaker, Edmonds, WA
Ginger Ware, Reno, NV
Laura Sharp Wilson, Salt Lake City, UT
Emily Snell, Albuquerque, NM
IlaSahai Prouty, Bakersville, NC
Desmond Lewis, Brentwood, TN
Kandy Lopez, Where are the superheroes? Silkscreen and watercolor, 2013
see more images from the exhibition on our flickr page
---
Spectacle 99
December 3 - 27
Opening Reception: December 3, 5-8pm
with work by:
Stephanie Boyd, Valerie Carrigan, Danielle Christensen, Michelle Daly, Zoe Doucette, John Estes, Sara Farrell-Okamura, Richard Harrington, Larry Lorusso, Jennifer Huberdeau, Ellen Joffe-Halpren, Amrita Lash, Jonas McCaffery, Julia Morgan, Melanie Mowinski, Hideyo Okamura, Sarah Pike, Jackie Sedlock, Sarah Sutro, Sarah Tefft, Diane Sullivan, Josh Ostraff, Wilma Rifkin, and Sandra Thomas  
Our annual affordable art show, Spectacle 99 celebrates the artwork of local and previously featured artists at MCLA Gallery 51, and includes functional ware, sculpture, ceramics, watercolors, jewelry, paintings, postcards, key chains, t-shirts, collages, photography and printmaking. Just in time for the holiday season, all art will be priced between 99 cents and $99.99, and can be taken to go to be given as gifts. 
Michelle Daly, Re-Imagined Landsape: Growth Chart (detail), 2015
Unsilent Night
In addition to the exhibition opening, for the second consecutive year, MCLA Gallery 51 will partner with Frog Pond Creative to bring Unsilent Night, a "mobile sound sculpture," to the streets of North Adams, MA.
Unsilent Night composer and creator Phil Kline – who has taken his unique sculpture around the United States – will lead an expansive chorus of boomboxes.
The public is invited to participate in the Unsilent Night procession, which will start at 5:15 p.m. at MASS MoCA's courtyard in front of "tree logic," the upside down maple trees installation, and ends with hot chocolate at the opening of Gallery 51's Spectacle 99.
For more information about Unsilent Night, and to learn more about how you can participate, please visit
unsilentnight.com
.
---
Curious Encounters: MAEA Members Exhibit
Diana Adams Woodruff, Simone Alter-Muri, Aimée Archambault, Ginger Armstrong, Martin Boyle, Maggie Carberry, Alyssa Champagne, Mariel Daniels, Meghan Drew, Mary Beth Eldridge, Michael Frassinelli, Mary Geisser, Bob Hepner, Lisa Jacobson, June Krinsky-Rudder, John Krenik, Simone Kivett, Eva Kearney, Nicole Maynard-Sahar, Laura Marrotta, Christine Neville, Dean Nimmer, Daniel Nicholson, Kristi Oliver, Alisa Rodny, Lesliejohn Roche, Lauren Savoia, Jose Santos, David Stockbridge, Erin Sutton, Carolann Tebbetts, Cheryl Wildermuth
November 7 - 29
Opening Reception: November 7, 5-6:30 pm
The Massachusetts Art Education Association (MAEA) presents an juried exhibition featuring over 40 works created by 32 members of the Massachusetts Art Education Association. Curious Encounters celebrates teachers and educators as artists in their own right and includes a variety of media including: painting, photography, fibers, mixed media, prints, drawing, digital art, and sculpture.
Curious Encounters Navigating the Imagination: A National Art Honors Society Exhibition
November 7 - 29
Opening Reception: November 7, 3-5 pm
MAEA presents selected student works from the National Art Honors Society in conjuncture with the MAEA Members Exhibit. 
---
eat me alive so that I may see you from the inside
Maggie Nowinski, Alicia Renadette, Torsten Zenas Burns
August 27 - October 25
Opening Reception: August 27, 6-9pm
A collaborative exhibit exploring re-imagined biology and speculative fictions between artists Maggie Nowinski, Alicia Renadette, & Torsten Zenas Burns
---
Margaret Noel | Rocco Scary
A Two-Person Exhibition
July 30 - August 23
Opening reception: July 30, 6-9 p.m.
proc·ess noun \ˈpräˌses\ : a series of actions or steps taken in order to achieve a particular end.
Although Margaret Noel and Rocco Scary employ very different methods to create their works, the processes they use are inextricably bound to the concept and subject matter of their works. This Two-Person exhibition brings together work that begins in the form of wax, plant fiber, water, pigment, steel, rust, cut-up magazines, old toys, and the tinkling sound of a carousel that no longer exists.
Based in Brooklyn, N.Y., Margaret Noel incorporates imagery from industrial structures and western landscapes in her collaged paintings, while New Jersey artist Rocco Scary – who is known for his works on handmade paper – will show his sculptures, drawings and artist books with a focus on the specificity of place as a reservoir for memory.
---
Origin of Birds
 June 25 - July 26
Opening Reception: June 25, 6-9p
Inspired by a 15th century Persian poem, Hird's paintings, scrolls and installation focus of birds as the embodiment of earth, fire, sea, and sky in the form of a primordial tree.
---
Two Natures Talking
May 28 - June 21
Opening Reception: May 28, 6-8p
Fragments of text, brushstrokes on paper, shapes on canvas, lines on a page. Two Natures Talking explores the creative exchange between two pairs of Artists and Poets, Wilma and Stephen Rifkin, and Ellen Joffe-Halpern and Annie Raskin.
Ellen Joffe-Halpern                                                  Wilma Rifkin
Artist Wilma Rifkin and poet Stephen Rifkin will present paintings and poems they created primarily as a result of their experiences from living for 20 years in the woods of Deer Isle, Maine.
The couple's work is influenced in particular by Deer Isle's forests and shores, as well as the darkness of Maine winters. According to Stephen Rifkin, neither he nor Wilma Rifkin illustrates or explains the other's works. The works themselves "associate, or hang together [and] ruminate in languages."
Stephen Rifkin's collection of poems, "The Merit of Light," was published in 2014.
A mixed media artist, Joffe-Halpern uses bright colors, loose brushwork and fresh compositions that are inspired from architecture to draw in viewers of her art. She describes her collaboration with Raskin as a "free-flow exchange of ideas."
In sketching out her compositions, Joffe-Halpern shifts her vantage points of the same motif to describe a multiplicity of perspectives, while Raskin writes in a conversational tone about color and shifting perspectives, often creating a dialogue with the paintings.
Raskin asks, "From where we are seeing and what is distorted, how may we know?"
---
Future Echoes 
MCLA Senior Art Major Thesis Show
April 30 - May 24, 2015
Opening Reception: April 30, 5-7pm
This exhibit celebrates the artistic achievements of the students in this year's Senior Art Project, a capstone course for the MCLA Art major. The public is invited to join the artists at this opening reception, from 5:00 to 7:00 p.m. on Thursday April 30th. "Future Echoes" runs from April 30- May 24, 2015.
Featuring the work of nine seniors, including Betsy Baczek, Matthew Barge, and Caitlin Belk, as well as Emily Boughton, Shelagh Conley, Alexander Jamal, Dylan Limoges, Alberto Roman, and Denis Sinclair. The show is a collaborative effort as students gathered together to curate and present their new works. The students use a range of mediums and techniques including drawing, painting, collage, and digital illustration. 
Check out the students FUTURE ECHOES website or the Facebook page "Future Echoes: MCLA Artists Emerge" for updates, and to learn more about the artists and their process of curating the show.
Alberto Roman 15', Purgatory Rocks                    Caitlin Belk 15', Spark
Eat This
A socially conscious food-art exhibit
MCLA Student-Curated Exhibition
March 26 - April 26. 2015
Opening Reception: March 26, 5-7p
Eat This was organized by MCLA's Advanced Museum Studies class, taught by Laura Thompson, director of education and curator of Kidspace at MASS MoCA. 
The class determined the exhibition should show that issues surrounding food are complex, and not necessarily black and white. Students fleshed out the idea for an exhibit that would bring attention to the eating habits of most Americans. Poor food choices, stress, lack of access, finances and access healthy eating choices, various diet options, marketing and packaging of food, and the food industrial complex were all topics of classroom discussions.
Eat This, features photographic work by artists Jon Feinstein, Barbara Ciurej and Lindsay Lochman.  
Feinstein scans fast food hamburgers, French fries and chicken nuggets, naming them after the number of grams of fat they contain. His work investigates the love/hate relationships that Americans have with fast food.
Ciurej, a photographer, and Lochman, a graphic designer, developed a collaborative project entitled "Processed Views." Using processed foods to create landscapes, the artists photographed them to look like old-time travel postcards. 
Participate in Eat This by sharing your Food Portraits on the MCLA Gallery 51 Tumblr for this exhibit - http://eatthis2015.tumblr.com.  Select images from the public, along with the classes and artists, will be printed and set out in the exhibition's faux dining area.
Jon Feinstein, 23 Grams                          Barbara Ciurej & Lindsay Lochman, Fruit Loops Landscape
---
Winter Green
January 29 - March 22, 2015, 2015
Opening Reception Thursday January 29th, 5p-7p
Art and Science team-up together to generate dialogue around the subject of plants. Beating Winter Blues with Winter Green, MCLA Gallery 51 provides the venue for artistic and scientific botanical dialogue. Experience underwater gardens, trebuchet-method pollen-flinging, prairie grasses, invasive species, and other genius genera greening the planet, inhaling carbon dioxide and exhaling precious oxygen. A winter must!
Featuring work by:
Joan Edwards
Lynnell Rubright
---
Opening Reception, Thursday October 30th 4p-7p

 
Water &  Earth
A Call to Protect Fragile Ecosystems
October 30 - November 27, 2014
Water & Earth exhibits the artwork of regional, national, and international artists who deal with issues of ecology, the environment, and nature. The show explores the possibility of art reaching deeply into the collective values of culture in order to initiate awareness and agency. Can art suggest ways of healthy engagement with the environment, promote respect for nature, and encourage the use of sustainable materials?  Each of these invited artists provides a personal glimpse of the fragility and uniqueness of the ground on which we live.
Featuring work by:
Jaeok Lee
Susan Newbold
Katherine Porter