GALLERY 51 WELCOMES GUEST CURATOR, CORWIN LEVI
Levi is a visual artist investigating perception, finding and unfinding. This summer he will introduce  Babel's Bricks, Cloud Headed and 3 Second Stories to the Berkshires. For more information about Corwin and his works, visit www.corwinlevi.com and find him on instagram @corwinlevi and @all.nine.legs.
Babel's Bricks: On view May 25th - June 25th
Opening Reception: May 25, 5 - 7pm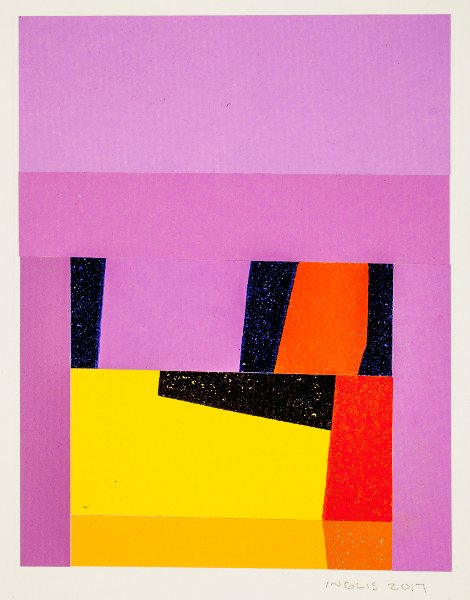 image: Paul Inglis
View additional images from the exhibition.
Read the press release.
Artists: Sarah Burris, Rodney Carswell, Brittany De Nigris, Sarah Fagan, Marc Ganzglass, Maggie Gourlay, Paul Inglis, Roger Feldman, Katie Loughmiller, Afton Love, Susan Marie Dopp, Matthew Northridge, Heidi Pollard, Ryder Richards, Pam Rogers, Megan Suttles, Max Spitzer, Caleb Taylor, Natasha Van Nettern and Stephanie Williams.
Remember, as a kid, when you played with toy blocks? Old wooden blocks, Erector sets, Lincoln Logs, Legos, or Mine Craft filled countless hours of childhood afternoons and summer vacations. Artists have continued to nurture the impulse of putting parts together to make a more wonderful whole. Lines make a drawing, strokes make a painting, pieces make a sculpture, and seconds stacked on seconds make a video. What if, though, artists created works AS the building blocks? For Babel's Bricks, artists in a variety of media are interpreting the idea of artwork as building block. Additionally, there will be a component of the show in which viewers can construct their own works out of a selection of various blocks. By putting these disparate construction elements into a whole, the show will remind us that an aggregate of various systems has the power to be greater than its parts, whether individually or in sum.